Niki Ashton, NDP MP for Churchill Manitoba, on Women's Issues in Federal Politics
June 8, 2013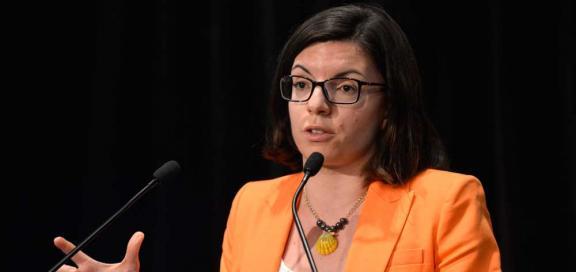 Switching easily back and forth between French and English the Churchill Manitoba MP welcomed out-of-town delegates to her home province. Ashton remarked she knew she didn't have to tell members of the labour movement much about the fight for women's rights as unions have been at fore of that struggle for many years.
Ashton blasted the "double speak" on women's issues from Stephen Harper's Conservatives. Despite Harper promising in several elections he would not reopen the fundamental debate on a women's right to control her body, members of his government have done just that.
Ashton asked for delegates' help pushing back on the Conservative agenda. She explained that the labour movement plays a key role not just in gaining ground for women but standing ground and not losing the gains we've already made.