MoveUP to be First Carbon Neutral BC Union
November 4, 2009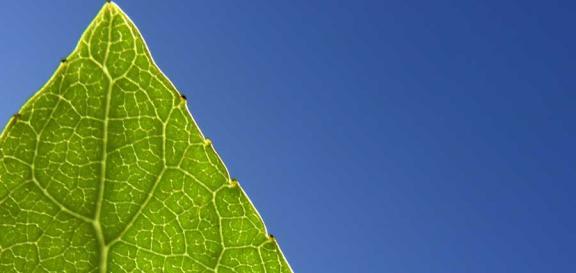 Purchase of Ethical Offsets and Carbon Reductions Goals a First in BC
Vancouver, BC – The Canadian Office and Professional Employees Union Local 378 (MoveUP) announced today that they will become the first union in BC to become carbon neutral. The announcement was made at MoveUP's Convention in Vancouver at the conclusion of three days of proceedings oriented around a green theme.
"With this move MoveUP is taking a huge step to doing our part to tackle the crisis of climate change and sending a signal that we want to work with our friends in the environment movement, and across all sectors, towards these common goals," said Andy Ross, President of MoveUP.
"If we are going to be successful in the battle against the devastation of climate change, everyone, whether at work, at home, or in our communities needs to do everything they can to reduce their carbon footprint," said Ross. "MoveUP's decision to become carbon neutral is just a small part of what needs to be a massive cooperative effort towards saving the planet, while also making sure to create green jobs and make ethical, sustainable investments in the future," added Ross.
MoveUP's pledge is made possible by the purchase of new Cool Works carbon offset credit. Cool Works is a new initiative which offers climate change solutions specifically for Canada's labour community. The offsets are designed with strict ethical standards in line with the labour community's – and MoveUP's – specific concerns and priorities surrounding job creation, public services, and accountability. Working with Cool Works President James Nevison, MoveUP's Environment Committee has ensured that the offsets are effective and transparent, while also working to reduce consumption at MoveUP in order to meet carbon neutrality goals.
MoveUP represents 12,000 workers in a variety of public and private sector workplaces in industries including energy, insurance, education, transit, and travel and tourism.
MoveUP has worked closely in recent years with several environmental organizations and sustainability advocates, most notably on its flagship campaign surrounding energy privatization. The coalitions and relationships built with these organizations are key to the union's efforts to address climate change and work with a broad base of groups and individuals towards shared environmental goals.
Unions across the world have been embracing the need to address climate change and environmental degradation. The Apollo Alliance in the United States and the Blue Green Alliance in the US and Canada are two examples of recent, far reaching efforts to build coalitions to work towards these goals, while also maintaining a strong commitment to create good green jobs for workers.
"This move will make MoveUP the first union in BC to become carbon-neutral, but I have no doubt that we won't be the last. I look forward to other unions, and our employers, joining us in achieving our shared goals fight climate change and build a better, cleaner world," concluded Ross.
-30-
For more information contact Mike Bruce at (604) 812-9049