MoveUP responds to government measures to address ICBC losses
February 6, 2018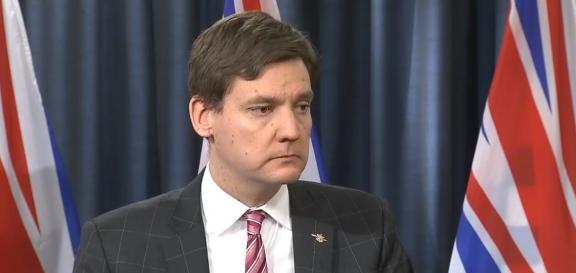 MoveUP, the union representing ICBC employees, commends today's announcement by Attorney General David Eby on the impending changes to ICBC's accident benefits and the introduction of limits on the payouts for pain and suffering on minor injuries as part of the government's commitment to returning the public auto insurer back onto solid footing following years of mismanagement under the previous BC Liberal government.
"We are pleased to see our provincial government take immediate action on this situation that, quite frankly, requires it after years of being swept under the rug," said MoveUP Acting-President Lori Mayhew. "Today's announcement is just the first step, but it is a step in the right direction."
On January 29, 2018, the provincial government acknowledged that the previous regime left ICBC with a projected loss of $1.3 billion by the end of the fiscal year. Tuesday's announcement introduced changes to enhance accident benefits for British Columbians while reducing legal costs. The changes are projected to reduce ICBC's claims costs by over $1 billion each year and will take effect on April 1, 2019. They include:
Doubling the allowance for medical care and recovery costs to $300,000, available to all British Columbians. This benefit is retroactive to January 1, 2018;
Eliminating or significantly reducing treatment fees for services such as physical therapy or chiropractic treatment;
ICBC will pay more types of service providers so customers don't have to pay out of pocket;
Adding up to $1,000 for alternative therapies;
Increasing wage loss payments to $740 per week, home support benefits to $280 per week, funeral costs to $7,500 and death benefits to $30,000; and
Limiting payouts for pain and suffering on minor injuries to $5,500.
Research conducted by Ernest Young based on ICBC's 2015 numbers and released in 2017 shows only 57 per cent or $1.16 billion of the roughly $2 billion spent on injury claims goes to the injured party/claimant. The remaining $840 million was spent on legal fees, litigation disbursements, medical reports and staff adjudication costs.
MoveUP's own research has shown that, based on numbers from the 2016 policy year, minor injuries account for a greater share (20%) of claims costs than catastrophic and major injuries (17%), which runs contrary to most other jurisdictions where minor injury costs are roughly half of catastrophic ones. That still pales in comparison to legal costs which account for 24 per cent. Minor injury claims have also moved from 30 per cent of total claims to 60 per cent since 2000.
Given these trends, along with the increases in accidents and claims and the increasing average cost of minor injury settlements and repairs, today's announcement is critical for working towards a long-term solution for ICBC. MoveUP and its members are committed to working with ICBC to ensure that British Columbians can continue to have affordable public auto insurance.
"Our members take their jobs very seriously and they know they are entrusted with British Columbians' hard earned money," said Mayhew. "They want to get back to doing what they were hired to do which is ensure cars are repaired and injured people are getting the treatment they need to recover from collisions. They want to make sure repairs are done right and that the costs associated are reasonable. They want to help people get better and feel supported, and remove the barriers to accessing treatment.
"Our members have watched the costs of litigation explode over the past few years and they know that isn't sustainable. Litigation costs need to be contained. Motorists need to be compensated in an efficient and appropriate manner. We are here to look after the motorists, not the legal community."