MoveUP rebranding FAQ and logo
December 14, 2015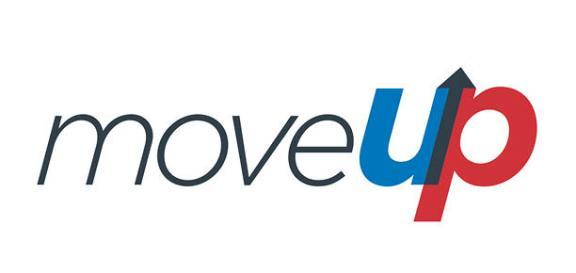 Our evolution from COPE 378 to MoveUP is an exciting opportunity for us to tell the world who we are. We're a movement of united professionals. We're strong, we're proud and we're on your side.
Have questions? The FAQ below can help with that.
Need our new graphic for your workplace union bugs or publications? You can download that graphic at the bottom of this page.
Frequently Asked Questions
Why did the name change?
Our name was not clearly aligned with our purpose and the evolving perceptions of our members. COPE 378 was not unique or memorable enough, limited our growth and did not coherently reflect our mission or our values.
This union has had many name changes while I've been a member. How is this different?
MoveUP reflects that values that all our members hold – professionalism, progress and prosperity. It carries on the tradition of the labour movement in a modern way. It is about inviting people in and moving forward with determination together.
When did the new name take effect?
We have been doing business as MoveUP since Monday, Nov. 9, 2015
Is the national union changing its name?
No. Nationally we will remain the Canadian Office and Professional Employees Union. Our legal name will remain Canadian Office and Professional Employees Union Local 378.
What do we do with all our COPE 378 swag?
We will be phasing it out and providing new MoveUP swag to members.
Will I get new swag?
Yes, you will! We will have a variety of MoveUP branded swag for our members.
What do I tell my employer about the name change?
They will be informed by MoveUP. Any questions they have can be directed to your union reps.
What is the new website?
MoveUPTogether.ca
Will email addresses change?
Yes. New email addresses will be @MoveUPTogether.ca. The old addresses and website will redirect for a time while we undergo the transition.
What are the new social media accounts?
You can find us on:
Facebook: facebook.com/MoveUPTogether
Twitter: @MoveUPTogether
Instagram: @MoveUPTogether
What does this mean for my collective agreement?
The name change will not affect your collective agreement.
Do I need to change the union bug in my email signature or in publications?
Yes. The new MoveUP union bug jpeg is available below for download. When writing the name, it should be written as MoveUP. Bugs should be MoveUP:zz/xx.
Are there any specifications on size or design for the new logo/ bug?
Yes. A style guide is available for download below.
Any further questions on our name change can be sent to communications@moveuptogether.ca