MoveUP honours Brian Martens with 2019 Ardell Brophy Award
March 1, 2019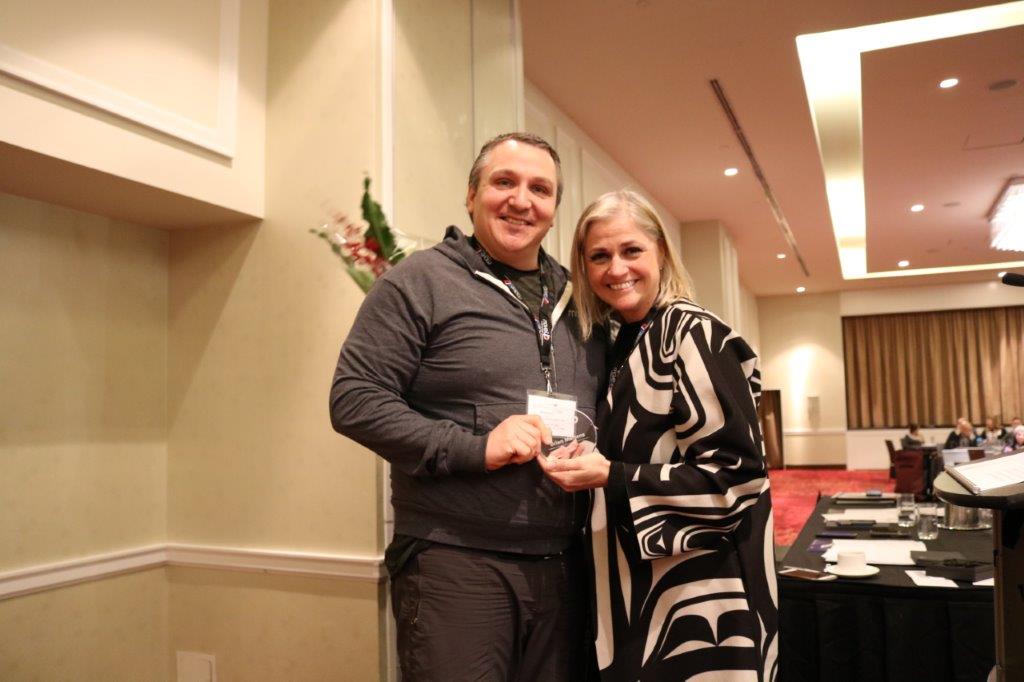 Since its inception in 2011, MoveUP's Ardell Brophy Award has honoured a MoveUP job steward who demonstrates fierce dedication and commitment to our union, and who has shown leadership in helping to foster and support new activist.
This year's recipient – Brian Martens – embodies that very definition of the award named after former Executive Board member and union representative Ardell Brophy who passed away in 2015.
Brian was presented with the award at MoveUP's annual job steward seminar which opened on Friday, March 1.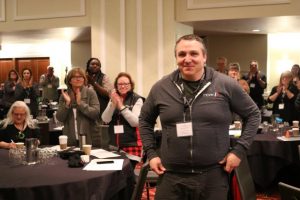 Brian first became a MoveUP member when he joined ICBC in 2006 and, by 2008, he was already a job steward and a leader in his workplace. His involvement with our union would continue to grow over the years as he would become an Executive Councillor and, later on, a member of the Executive Board. Presently, he continues to represent our members as part of the Executive Council.
Brian's work as an activist, however, goes beyond just his work as a job steward and an Executive Councillor.
Brian has been a leader when it comes to promoting occupational health & safety and is a frequent facilitator for the BC Federation of Labour Health & Safety Centre.
He has spent time working at the MoveUP office as a union representative, and along the way has helped recruit and mentor countless job stewards at ICBC. He's helped facilitate many training courses for new job stewards from all across our union.
Brian also finds the time to volunteer for many different committees including the Events & Social Planning Committee, the Electoral Committee, and the Advisory Committee. He's a trustee on the MoveUP/ICBC Pension Trust. He has spearheaded many process and technical changes at MoveUP that have helped our organization become more efficient and better connected with our members.
Outside of MoveUP, Brian has volunteered for the BC NDP in campaigns as well as for the District Parent Advisory Council in Langley.
Congratulations Brian on a much-deserved honour!