MoveUP endorses David Eby for leader of the BC NDP
October 4, 2022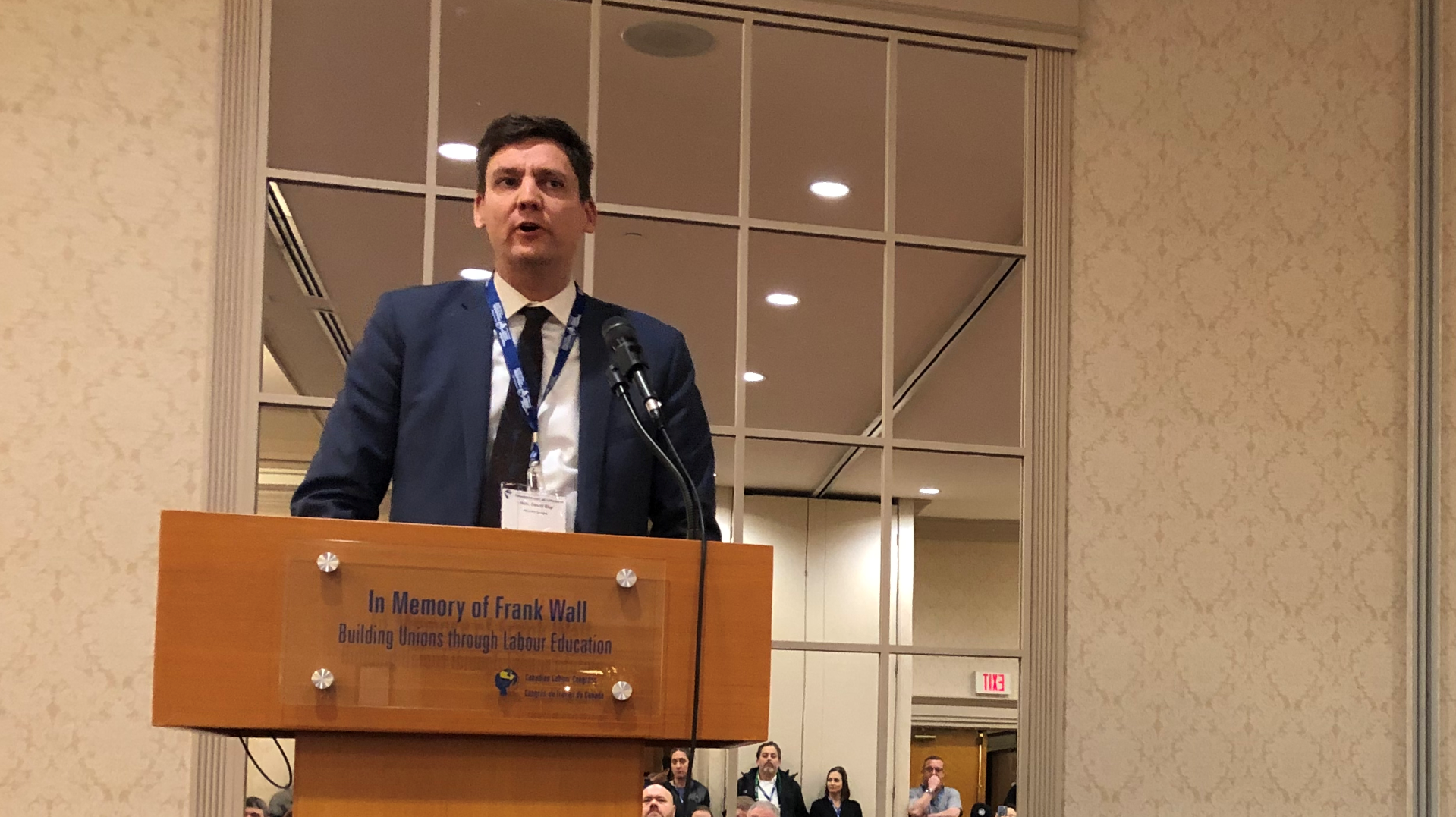 MoveUP's executive board has chosen to formally endorse David Eby in the race to become the next leader of the BC NDP.
David Eby has demonstrated a very clear and knowledgeable understanding of the challenges faced by working people and families, and in particularly the issues faced by MoveUP members in the sectors they work in. He has a proven track record of ensuring that people are the focus when it comes to finding solutions to the challenges that our province faces.
"Our union is very proud to support David Eby in this leadership race, as well as for the next premier of British Columbia," said MoveUP President Lori Mayhew. "David's track record speaks for itself. He has been unwavering in his work to ensure that the right decisions are made that help people, even if they are not easy or popular choices in the moment."
David Eby has worked in his many capacities in recent years, including as Attorney General, to fix the issues of skyrocketing rates at ICBC caused by the previous BC Liberal government, to combat the rampant money laundering in the province under the watch of the BC Liberals, and lead BC's class-action lawsuit—the first-ever in Canada—against a major pharmaceutical company to recover healthcare costs related to the opioid crisis.
He has demonstrated strong support for public services and workers' rights in British Columbia, for improving access to childcare and lowering costs, for true reconciliation efforts with Indigenous peoples, for 2SLGBTQIA+ rights, for anti-racism initiatives, and for strong, meaningful actions to combat the climate crisis.
"David Eby has been a tireless leader in helping protect people and to protect our planet," added Mayhew. "Growing inequality and the climate crisis are parallel challenges that we face as a society and David has the vision and experience to guide our province at this critical time.
"We strongly believe David Eby is the right choice for people, the right choice for families, the right choice as the next leader of the BC NDP, and the right choice as the next premier of British Columbia."