MoveUP commends B.C. government direction following Throne Speech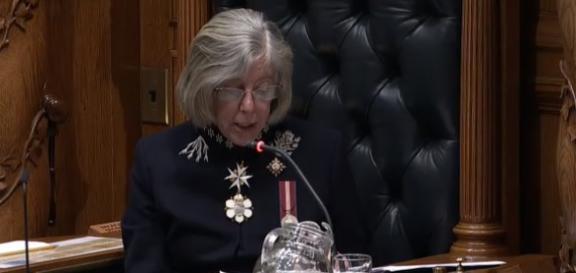 MoveUP, the union representing over 11,000 members at public and private sector companies in Western Canada, commends today's Throne Speech in B.C.
"While there are still many issues that need to be addressed for working individuals and families in our province, we are very encouraged by today's Throne Speech and the government's demonstrated dedication to making British Columbia more affordable," said MoveUP President David Black. "The government's commitment to childcare and making housing affordable is good for our members and good for British Columbians. Compare that to the last decade in B.C. where the previous government added on costs for citizens such as user fees and tolls that made B.C. more expensive and, at the same time, their mismanagement of key crown corporations.
"We have already seen the new government take immediate, albeit tough decisions, on items such as Site C and ICBC while they have already taken steps to address key issues that impact affordability in B.C. whether that is raising minimum wage, decreasing MSP premiums, eliminating PharmaCare deductions for low-income families and tolls. We are looking forward to next week's announcement of the B.C. budget where we will be able see more details of the government's approach towards making B.C. more affordable."