MoveUP applauds B.C. government on initiatives in B.C. budget to keep B.C. affordable
February 20, 2018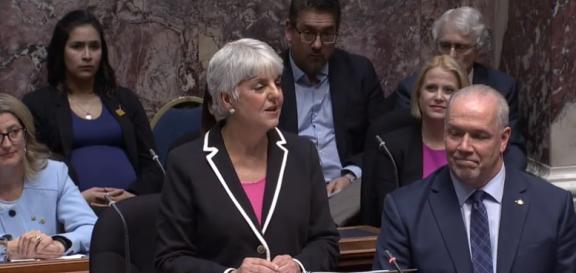 MoveUP, the union representing over 11,000 members at public and private sector companies in Western Canada, applauds the B.C. government's budget announcement today recognizing its continued commitment to making British Columbia more affordable.
"What we see from today's budget announcement is a government that is putting into action a plan to B.C. to make more affordable for all of us and especially for those who are particularly vulnerable," said MoveUP President David Black. "Truly amazing is that the government has managed to deliver a balance budget while facing over a billion-dollar deficit at ICBC—a disaster left by the Liberals. Thankfully the government can continue to count on modest BC Hydro dividends."
"After 16 years under a government where we saw fees skyrocket and big money interests served at the expense of working individuals and families, we are pleased to now be working with a government that truly connects and understands the needs of workers and families and are making actual, positive changes," said Black.
Today's budget announcement delivered direction on numerous issues including:
An historic investment in child care
Making housing affordable
Eliminating medical services fees
Action on ICBC
Commitment to transit
Minimum wage increases
Investment in post-secondary student housing
Continuing to stabilize BC Hydro
"We are very pleased with today's announcement, but we recognize now the hard part begins and that is putting words into action," said Black. "We are also pleased the government has begun the hard work of taking action to make ICBC fiscally sustainable and we look forward to working with the government and ICBC."