Locked out by Kelowna Cabs, MoveUP members standing up for local jobs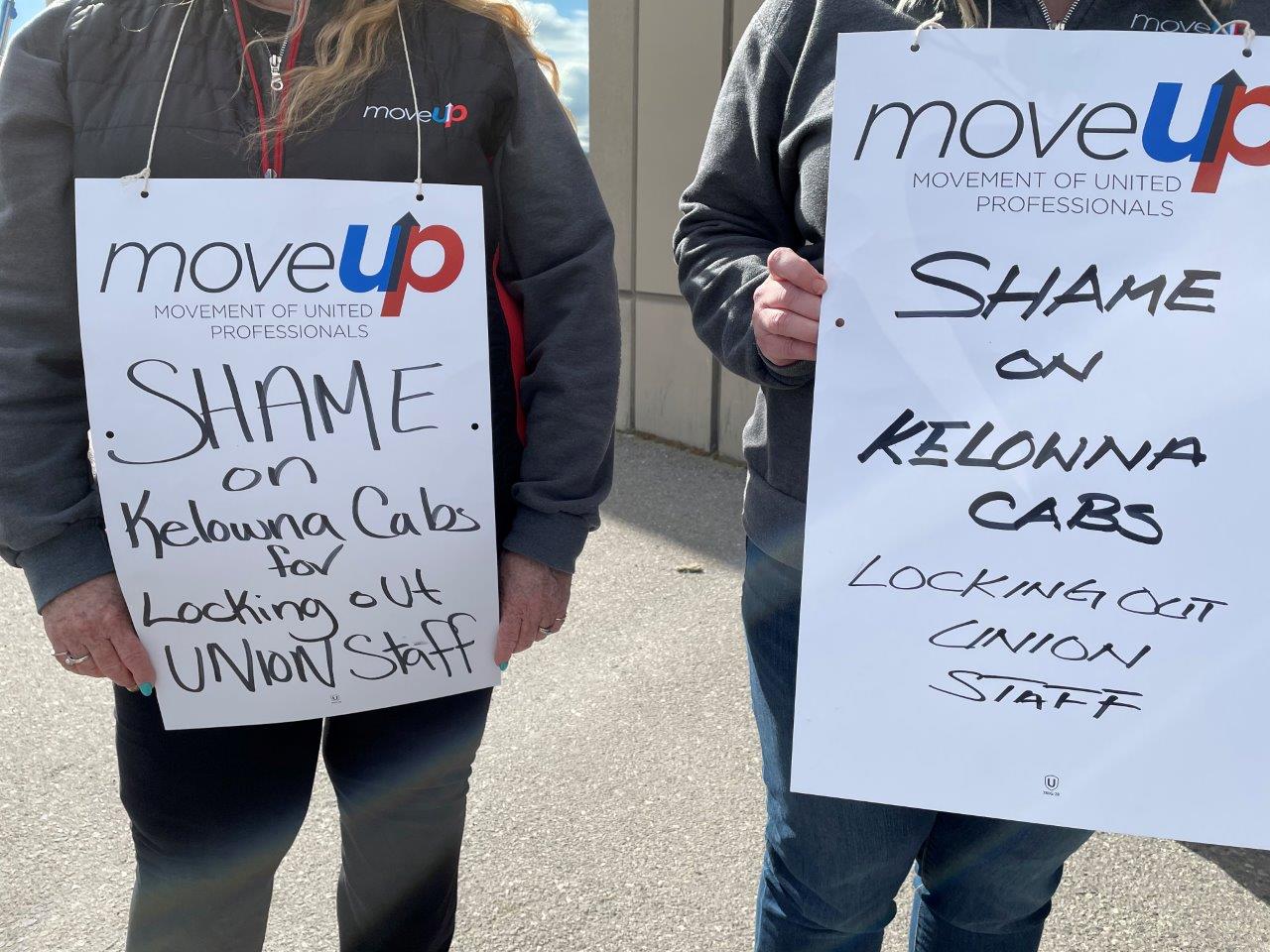 On Saturday, March 6, community members representing many different unions including fellow MoveUP members and members from the Amalgamated Transit Union (ATU 1722), BCGEU, BCTF, CUPE BC, and the North Okanagan Labour Council came out in support of MoveUP members who have been locked out by Kelowna Cabs since February 26.
The previous collective agreement for these members expired back on May 2019. The employer has been attempting to outsource the work of these members, who are taxi dispatchers and call takers, to an overseas call centre.