Join us for a Labour Day Celebration!
August 18, 2017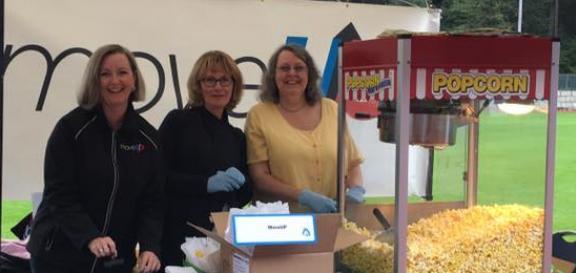 Bring your family and friends to the annual celebration of working people!
Each year, unions right across this country take time to celebrate working people and their contributions to the betterment of society. This year, MoveUP, along with many other unions, the New Westminster & District Labour Council and Vancouver & District Labour Council will be celebrating Labour Day at Holland Park in Surrey.
Stop by our booth — we'll be serving popcorn! Meet fellow MoveUP members and say hello to the union leadership, Executive Board members, job stewards and staff.
We need volunteers. If you are interested in volunteering to help staff our booth, please click here: volunteering.
Where: Holland Park, 13428 Old Yale Road across from the King George Skytrain station.
When: Monday, September 4th, 11:30 a.m. to 2:30 p.m. (Volunteers needed for 11AM and till 3PM).
For further information on the event, contact the labour council at 604-291-9306 or nwdlc@shawcable.com.