Information for MoveUP members on transit strike
November 26, 2019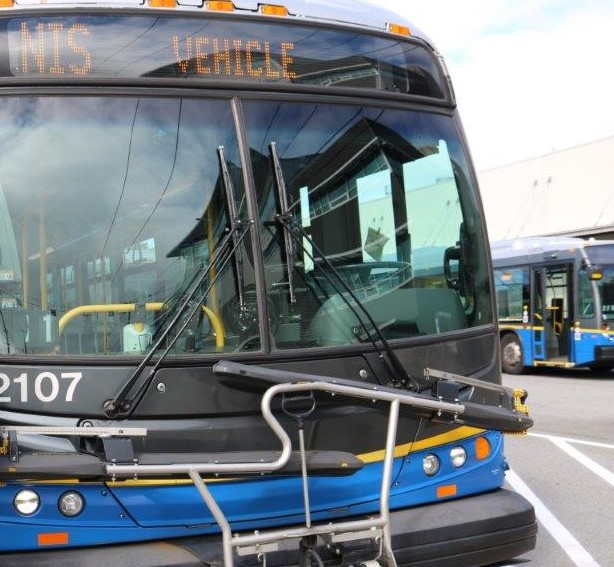 As many of our members in the Lower Mainland are aware, bus drivers and maintenance workers at Coast Mountain Bus Company (CMBC) and TransLink are set to go on a full strike this Wednesday to Friday.
At MoveUP, we take great pride in working with and supporting fellow unions when they encounter struggles with their employers during their collective bargaining process. Our members working at CMBC and TransLink are prepared to show solidarity and join picket lines if and when they go up.
With that said, we understand that a transit strike will affect many of our other members who rely on public transportation. As we have been receiving questions from our members about the pending strike, we have put together a short list of questions and answers.
What constitutes a picket line?
With the exception of our members who work at CMBC and TransLink who may have active picket line at their workplaces, a full-service shutdown would mean there are no picket lines to actually cross since no buses or Seabus will be operating.
Travel by SkyTrain is NOT considered crossing the picket line, unless the entrance to a SkyTrain station has a picket line up. If there is a picket line set up at a SkyTrain location, DO NOT CROSS the picket line. The Canada Line is not affected. Travel by other transit means that are operating, including the West Coast Express, community shuttles, HandyDart, and West Vancouver transit, is also not considered to be crossing the picket line.
I normally take transit. If I arrange to carpool with my co-workers, is that crossing a picket line?
No. Any alternative transportation you arrange including, but not limited to, driving or carpooling, are not considered crossing a picket line.
I rely on transit to get to work. Will I get strike pay from MoveUP if I cannot get to work?
No, you will not receive strike pay if you fail to show up at work. As your bargaining unit is not the one on strike or being picketed, you are not on strike. We encourage our members to arrange for alternate transportation methods. (Note: This question does not apply to MoveUP members who work at CMBC or TransLink. Those members should refer to the bulletins they have received for specific instructions on picket lines and strike pay).
How can I show support for transit workers?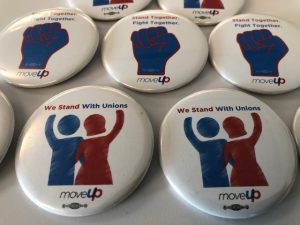 A rally is scheduled on Thursday, November 28 at 1 p.m. at the TransLink head office located near Sapperton Station at 285 Nelson's Court in New Westminster.
You can show your support further support by clicking on this link to send a message to Coast Mountain Bus Company CEO Michael McDaniel and TransLink CEO Kevin Desmond.
For those using Facebook, MoveUP has their own 'I support Transit workers' profile frame. When you login to your account, click on your profile picture, choose 'add frame' and search "MoveUP supports transit." Click on the frame and make it your profile picture.
You can also request a solidarity button from our office to wear. Talk to your job steward if you would like one. Job stewards can contact the MoveUP office to order buttons for members at their workplace.