If your Benefit Plan is with Pacific Blue Cross, mark Dec.13 on your Calendar
November 28, 2017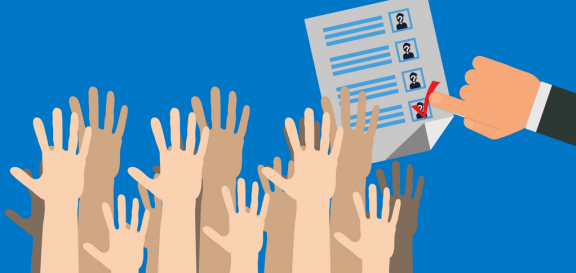 Pacific Blue Cross will be holding its Annual General Meeting on December 13. We urge you to attend and vote for a new board of directors, including Alicia Gallo, VP MoveUP.
Click here for a brochure with bios on all candidates.
Why is this so important?
The previous board at PBC was responsible for locking out staff for two months last summer. 600 members of CUPE 1816 walked the picket line while refusing to accept concessions.
MoveUP members work in an affiliate office, D.A. Townley. We want to ensure that workers' rights and the collective agreement are respected in the future.
Help return Pacific Blue Cross to its roots as a progressive, non-profit extended health benefits provider that respects both workers and plan holders. By electing Alicia Gallo and other labour candidates, you will ensure an improved labour/management culture who will help beneficiaries have a voice in the future of PBC.
Pacific Blue Cross AGM
When: December 13 at 6:00pm (registration opens 3:00pm)
Where: Westin Bayshore Vancouver
A Facebook event is up urging people to attend the AGM. If you are on Facebook, please go to https://www.facebook.com/events/132085144176416/ and invite everyone you know.