Happy Hallowe'en from MoveUP!
October 31, 2012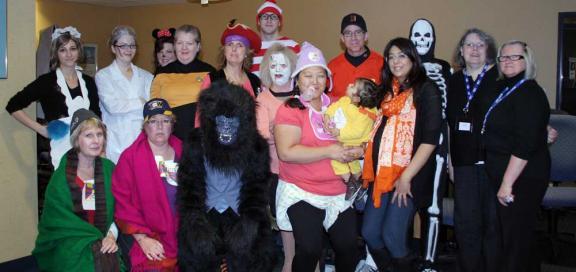 MoveUP members and staff dressed up in their spookiest Hallowe'en costumes to scare up money for the United Way of the Lower Mainland.
Tickets were sold to a terrifyingly delicious potluck lunch, with all proceeds going to the United Way.
There was also an office scavenger hunt–or was it a scavenger haunt? Entry into the hunt cost $5 and prizes were awarded to the winners.
A ghoulishly good time was had by all, and for a good cause.