GreenJobs BC Conference Focuses on Retrofits
February 13, 2012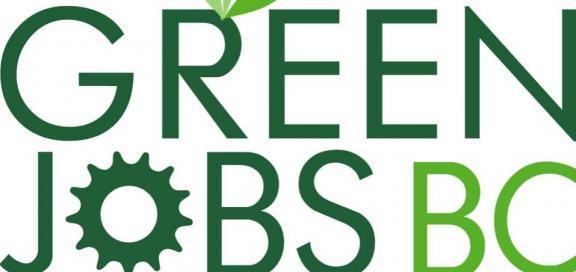 COPE Vice-President Gwenne Farrell, Executive Councillor Jeff Bryant and Communications Representative Jarrah Hodge joined labour, business, and environmental leaders from around the Pacific Northwest at the February 10th GreenJobs BC forum on buildings and retrofits.
GreenJobs BC exists to strengthen communication and cooperation between labour and environmental organizations, in order to advance economic and environmental initiatives that provide good, green, socially responsible jobs.
BC GEU President Darryl Walker and Lisa Matthaus of Organizing for Change kicked off the one-day event in Vancouver.
"We've come together to talk about what we can do to shape the future here in British Columbia. We're working together to build a green economy here in BC," said Walker.
Matthaus laid out the format for the day, which included two plenaries and breakout workshops in addition to built-in time for networking among participants. "We want to make this about having conversations among people here," she explained.
The opening plenary consisted of a panel featuring Jordan Fisher, Program Director of FRESCo; Lee Loftus of the International Association of Heat and Frost Insulators and Allied Workers, Local 118; Juvarua Wardi, Economic Strategist with the Vancouver Economic Commission; and Thomas Mueller, President and CEO of the Canadian Green Building Council.
The panel shared insights about their experience pioneering green job-related initiatives. Fisher's company FRESCo assists building owners through the retrofitting process. He said they realized retrofits were probably even more important than new buildings and new developments.
Mueller concurred, noting the impact of our old buildings on our environment and pocketbooks is astronomical. "On heating, lighting, and cooling we spend $47 billion a year," Mueller said, "Investing in retrofits would save billions and create 45,000 new jobs."
The panel finished with a consideration of what exactly constitutes a green job. Warsi noted: "Standards are always changing and the goal posts are changing. [A green job is one that] focuses on de-carbonizing the community, reducing the pollution, taking materials out of the landfill and upcycling them, and we also added local food."
After the opening plenary participants broke into workshops. The COPE attendees attended a presentation by Kelly Haines of Clean Energy Works Oregon (CEWO) and Barbara Byrd, Secretary-Treasurer of the Oregon AFL-CIO.
The presentation looked at how CEWO got started and how its brought together a diverse group of stakeholders, including labour, people of colour, women in trades, and small business to provide free home energy assessments, affordable financing, and quality contractors for home energy retrofits.
Part of the process was the development of a community workforce agreement to ensure the workers hired to do the retrofits received good wages and health benefits, and that women and people of colour were adequately represented.
COPE attendees also made it to a workshop on the Sooke nation's solar power generating project, hosted by its project manager, Andrew Moore.
Outlining the project, Moore noted, "The basic principle is to meet needs without compromising future generations. First Nations are the only people on this continent who have lived here sustainability, and the great thing is that knowledge is still there. This is First Nations leading the way back to the future, back to sustainability."
Some participants took the opportunity to engage in a greater discussion about ownership models and brainstorm ways in which similar projects can prioritize benefits to First Nations over private partners and ensure quality training for First Nations workers.
In the afternoon MoveUP Vice-President Gwenne Farrell moderated a panel on "Policy and Community", which included SFU Associate Professor John Calvert, Downtown Eastside City of Vancouver Planner Kira Girwing, CCPA Senior Economist Marc Lee, and Ministry of the Environment Climate Policy Analyst Hurrian Peyman.
For more resources and information on GreenJobs BC, visit their website at http://greenjobsbc.org.