Government on Right Track With Budget 2017
September 12, 2017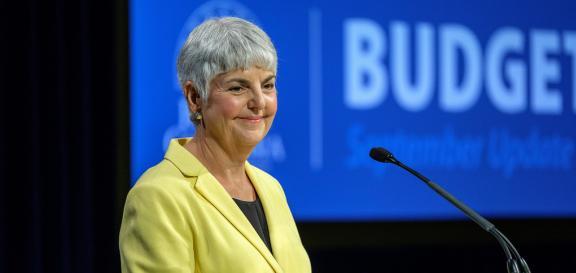 MoveUP News Release
MoveUP President David Black says the BC Budget is on course to create more stability for workers.
MoveUP represents about 4700 members at ICBC and Black is pleased to see the recognition that staff can play a key role in reducing skyrocketing claims costs. "When there is enough staff to answer the phone, respond to questions and provide information, auto accident victims are less likely to turn to lawyers. It will take some time to turn around the financial mess caused by the previous government, but we see this as a good first step."
Moveup is also encouraged that changes are being made at BC Hydro to replace contractors with internal staff, which will save ratepayers $20 million over the next three years. The government will review existing independent power project (IPP) contracts, since most of the capital costs have been recouped by the owners.
The government is also making significant investments in BC Transit. The budget calls for an increase from 154 million this coming year to 185 million in 2019-2020. "This will provide more services and transportation options for British Columbians and greater security for many workers," said Black.
Link to BC Budget
http://bcbudget.gov.bc.ca/2017_Sept_Update/newsrelease/2017_Sept_Update_NewsRelease.pdf