Finding Home Again: MoveUP welcomes Labour Relations Officers from BC Ferry and Marine Workers' Union
March 14, 2018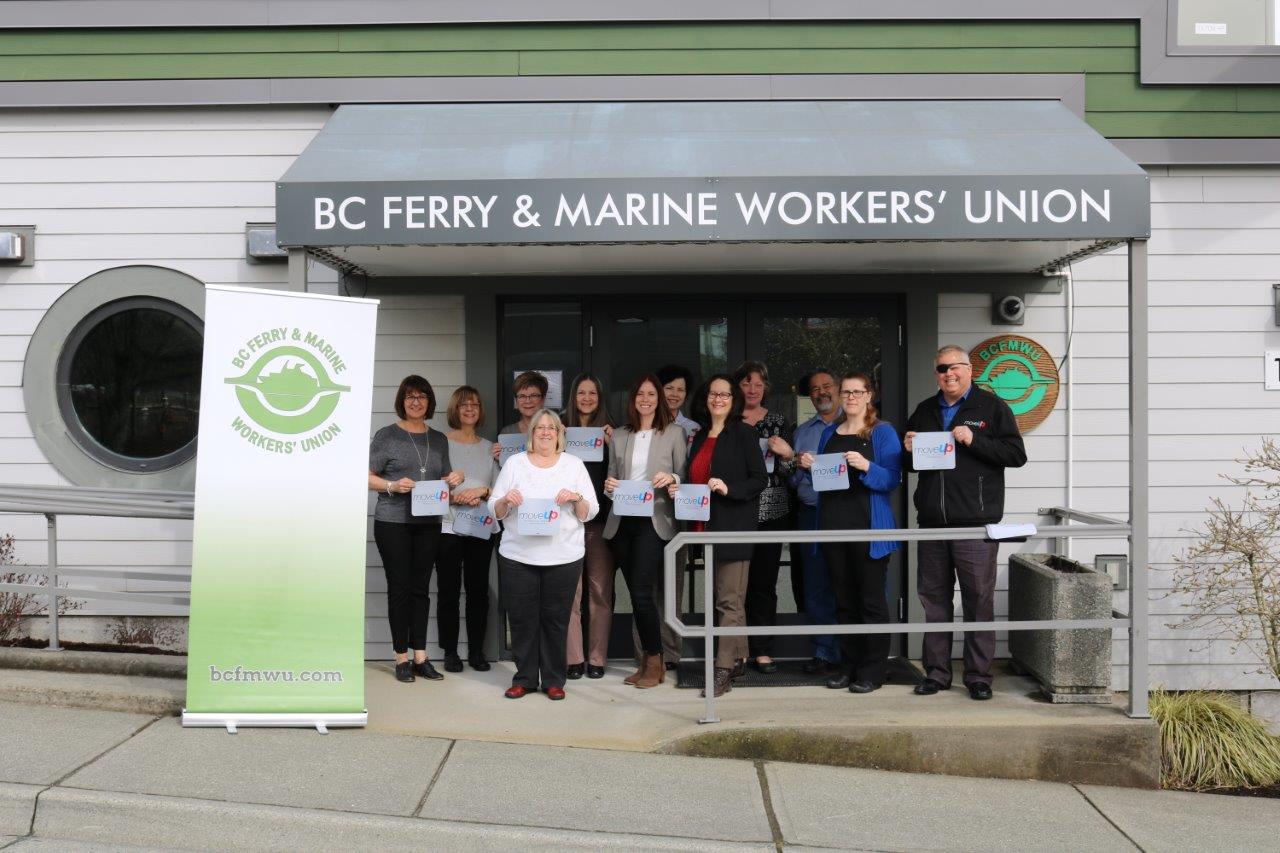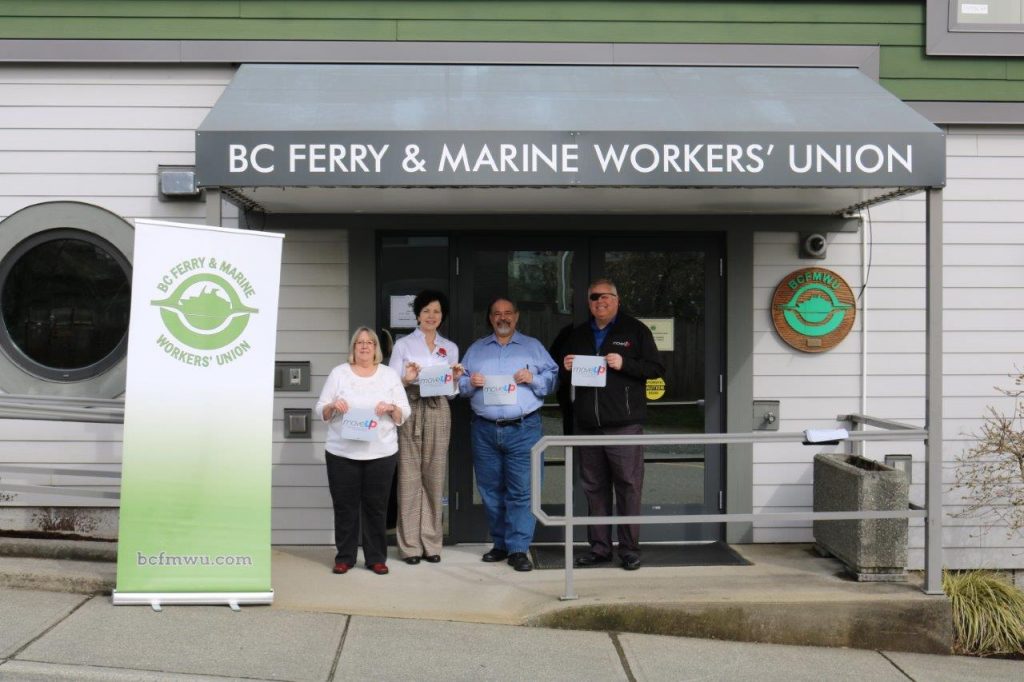 On February 6, the MoveUP family gained several new members when they proudly welcomed the Labour Relations Officers, along with the Office Manager, from the BC Ferry and Marine Workers Union as a new certificate taking over the group that had previously been held by Unifor and, most recently, by the independent Local 467.
MoveUP had already been representing the support staff at the BC Ferry and Marine Workers Union, an office which comprises of two separate units – the aforementioned support staff represented by MoveUP and the staffing rep locals which, until just recently, had been left somewhat on their own after a series of events that began two years ago when their Local 467 was asked to leave by Unifor at a time that union was in the process of jettisoning a number of their staffing rep locals.
While Local 467 opted to go the independent route (they would later rename themselves the BC Union Workers' Union), it was not quite the direction that the staffing reps at BC Ferry and Marine Workers wanted to go.
"We wanted to be affiliated with a national labour organization and certainly an organization that was affiliated with the BCFED," said Ellen Oxman, the Office Manager at BC Ferry and Marine Workers Union. "I'm the president of our local labour council [Nanaimo, Duncan & District Labour Council] so that was imperative for me to keep my position.
"MoveUP was one of the groups that we looked at collectively. We felt that it would be a very good fit for us since our other staff members are MoveUP as well."
There was a myriad of reasons why MoveUP was identified and selected as the ideal union for this group. MoveUP's experience dealing with unionized environments, and staff who work with unions as employers, was chief among those. Beyond just that, however, a big part of the reason that was identified had to do with MoveUP's philosophy being a progressive, member-driven organization that cares for and truly represents the interests of its members in its advocacy and outreach efforts.
"I think that was something we found commonalities," said Oxman. "The outreach to members is something we have experienced and been very aware of over the years.
"After being out in the wilderness for a little while, it was a very welcoming, friendly environment to come to. Everybody that we've dealt with has been extremely professional and very welcoming which meant a lot to us."
Oxman is also familiar with MoveUP beyond just her work at the BC Ferry and Marine Workers Union. She had previously worked for the Island Savings Credit Union and been a member of COPE 15, a local that merged into MoveUP several years ago. Her first dealings with MoveUP, then known as COPE 378, came when COPE 15 went on a lengthy strike. She found support back then from the union she would later become a proud member of and, now, has come full circle with.
"At that time we had a lot of support from COPE 378, a separate local but was tremendously supportive of our small group," Oxman recalled. "That goes a long way to getting what you want in the end, knowing that you're not alone and it is true solidarity, and that's something I've always felt MoveUP has maintained. That was another one of the reasons that I felt it was a very perfect fit."
If Oxman had any advice for other staffing rep locals that may be in search of a new home, she would certainly advocate for MoveUP based on her past and present dealings with the union.
"I feel that they actually really do want the input of their members and provide opportunities for members to become involved," said Oxman. "Education is excellent. I had an opportunity to participate when I first started as a COPE member and it was extremely helpful. I just find that it is an encouragement environment and very supportive as well."