COPE-SEPB union stands with CUPW workers with $100,000 loan
November 28, 2018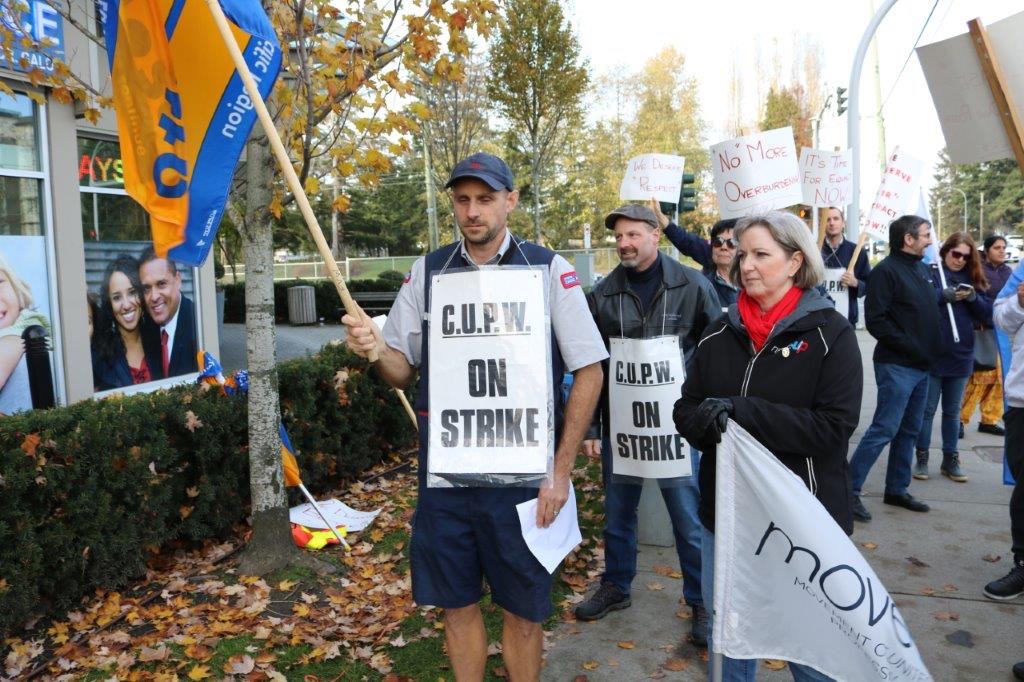 The Canadian Office and Professional Employees Union (COPE-SEPB), a national union comprising 47 Locals and 34,000 members from across Canada, has authorized a loan of up to $100,000 for the Canadian Union of Postal Workers (CUPW) in their fight against the Canadian federal government's imposition of an unconstitutional back-to-work legislation that suppresses not only their fundamental right to strike but seriously hinders their ability to negotiate a fair collective agreement with Canada Post.
"COPE-SEPB takes the attack on workers' rights very seriously," said David Black, President of COPE-SEPB. "We stand shoulder-to-shoulder with the members of CUPW as they resist the efforts of the federal government to trample their constitutional rights.
"As a gesture of solidarity, COPE-SEPB has pledged to provide a loan of up to $100,000 to CUPW should they require it in the coming days and weeks. We will continue to seek other ways to assist CUPW in their struggle."
"Le gestes que nous posons est à la hauteur de l'indignation que nous ressentons face à la violation d'un de nos droits fondamentaux," said Kateri Lefebvre, National Secretary-Treasurer of COPE-SEPB.