COPE Launches Campaign for a Fair Deal at ICBC
September 12, 2011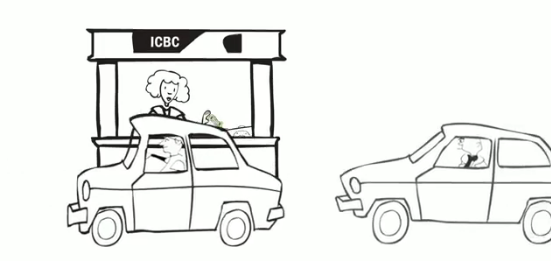 For Immediate Release
Monday, September 12, 2011
COPE Union Launches Campaign for a Fair Deal at ICBC
BC Liberal Government's ICBC Mismanagement Shouldn't Penalize Workers and Drivers
BURNABY – On Friday the Canadian Office and Professional Employees Union Local 378, which represents over 4,500 workers at ICBC, launched their campaign, "Driving a New Mandate". President David Black and Vice-President for ICBC Jeff Gillies released the first in a series of web videos designed to show how the ICBC workers and BC drivers who've made the corporation profitable are being left out of its success.
View the campaign website here: https://moveuptogether.ca/icbc-driving-new-mandate
"ICBC employees have worked exceptionally hard to make the corporation as profitable as we see it is today, yet they're told not to expect recognition of that hard work in bargaining," said President David Black. "At the same time, BC drivers are being told they can't expect rebates, while auto body shops, lawyers, and executives are getting more money from ICBC."
"The BC Liberal government has mismanaged ICBC. They're raiding a billion dollars of ICBC's profits," Vice-President Jeff Gillies explained. "That's not what ICBC was designed for. The corporation should be making sure workers and drivers share in ICBC's success."
Unionized ICBC employees are in the process of negotiating a new collective agreement with their employer. These employees have been told by ICBC not to expect any increases to wages or benefits.
"MoveUP members at ICBC have served our province since 1974, helping to ensure British Columbians have safer roads and access to fair, affordable, quality insurance coverage," said Gillies. "If ICBC has almost a billion dollars to help solve the BC Liberal government's financial problems, they should also be able to give back to workers and drivers."
-30-