Buzzing with delight: A positive bee development
November 2, 2022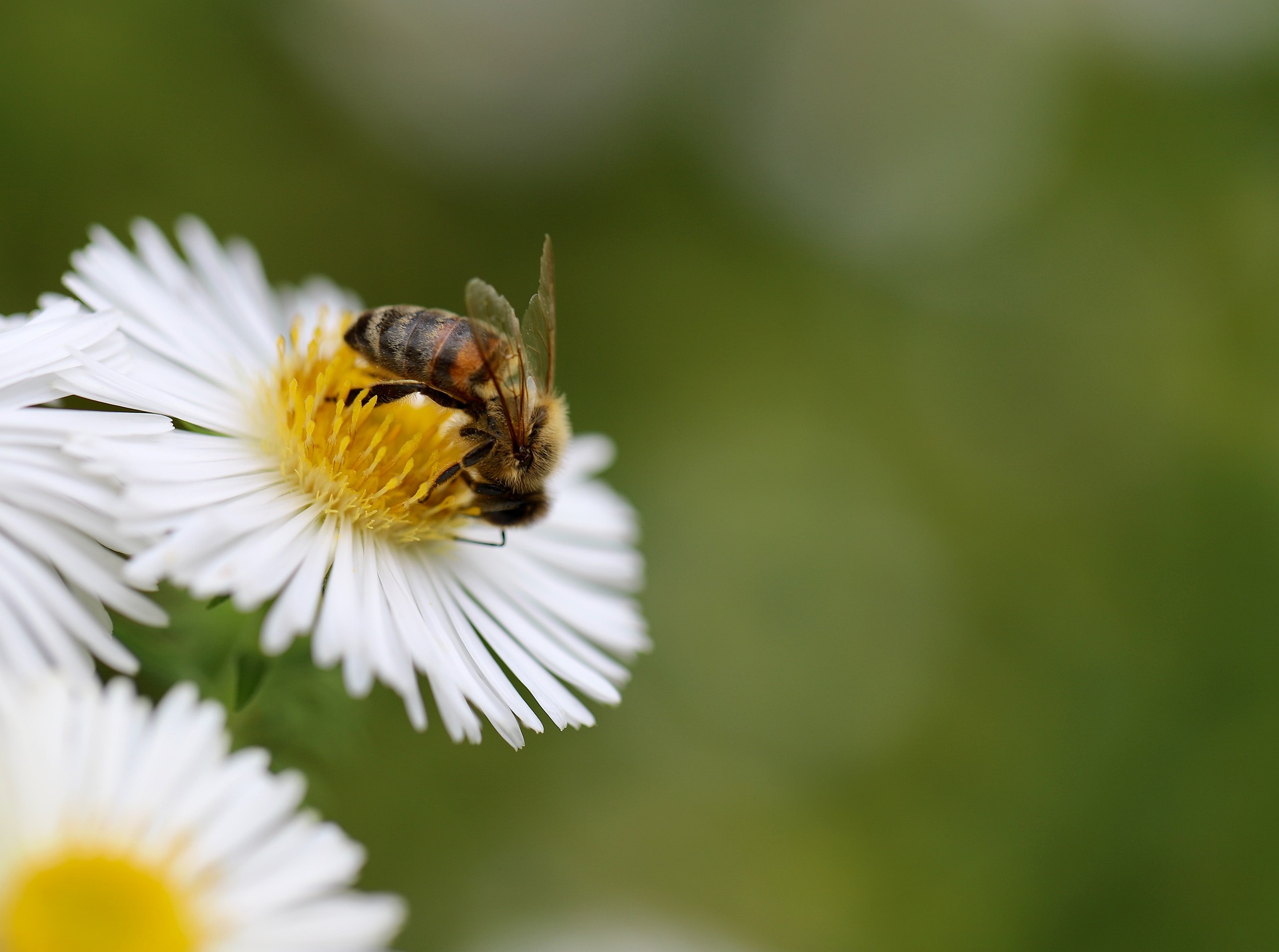 By Shona Dion, MoveUP Environment Committee member
MoveUP's Environment Committee strives to bring current and interesting news to our membership. This spring we wrote about the plight of the bees. Now it is time to share some positive news on this front.
Bees around the world are facing extreme challenges to their survival. It is not just chemicals sprayed for agricultural weed control that threaten them. Bees have experienced mass hive die offs due to mites that weaken the bees by feeding on their fat stores. Habitat loss is also a top challenge to bees.
So, what can we do? The best hope for bees is knowledge followed by action. Bees need everyone to understand their plight and make more informed choices. This can be as simple as not using weed killer in our yards, choosing plants at nurseries that are not sprayed with bee-toxic neonicotinoid pesticides so that, when bees visit, they are not inadvertently being poisoned, and perhaps creating bee sanctuaries in our own neighbourhoods.
On the celebrity front, Morgan Freeman, in 2014, turned his 124-acre ranch in Mississippi into a bee sanctuary. He started with 26 hives, brought in from a neighbouring state and, within a few years, he has more than 40.  Morgan is not a bee keeper in the usual sense. He does not harvest the honey but created an environmentally-safe zone to strengthen the local bee population. It is an interesting story and I highly recommend watching his interview with Jimmy Fallon where he first talks about his experience. For him, it was a stimulating experience, involving feeding the bees until the colony established itself and also, his own personal interactions with the bees.
Since 2017, the David Suzuki Foundation's Butterflyway Project is challenging neighbourhoods across Canada to create green spaces with plants specifically helpful to not just bees, but all pollinators. Community groups can still apply to be part of this project five years on. Grassroots environmental action like this energize communities to take an active role in positive change.
In recent news, a new pollinator garden opened in Victoria, at the Victoria International Airport on W̱SÁNEĆ territory and in consultation with the local First Nations. It was originally a Garry Oak meadow that supported a very rich habitat, holding great significance to the W̱SÁNEĆ People.  The key to this enterprise was to create the garden with native species to support the local pollinators throughout the year. Native species gardens are more resilient and need very little care to stay healthy.  n spring, many of the 2000+ newly planted species will bloom.
Bees are the best pollinators. In BC alone we have over 450 native bee species. Worldwide though, the Smithsonian reports that 90 percent of bee populations are extinct. We need bees not just for human food production, but local wildlife is also dependent on plants for nutrition.  Pollinators contribute to the diversity of the environment. Climate change is wreaking havoc on the environment. We need a healthy bee population to ensure that many plant species continue.
In our local communities we have options to be a part of the solution and help improve the health of our local bees. A subtle, new movement has taken root in some parts of Victoria. It involves leaving the world of manicured lawns behind. The notion is to embrace a little chaos and allow sections, if not all, of your green space to go wild. At the very least we can all add native plants to our neighbourhoods to help our pollinators. Look to see what your local environmental groups are up to and support the work that they are doing. It is much easier to imagine a healthier future for our bees if we know the issues they face and what we can do to help them and, most importantly, that our actions can be a part of positive change.