Bryan Finstad receives 2022 Ardell Brophy Award
March 5, 2022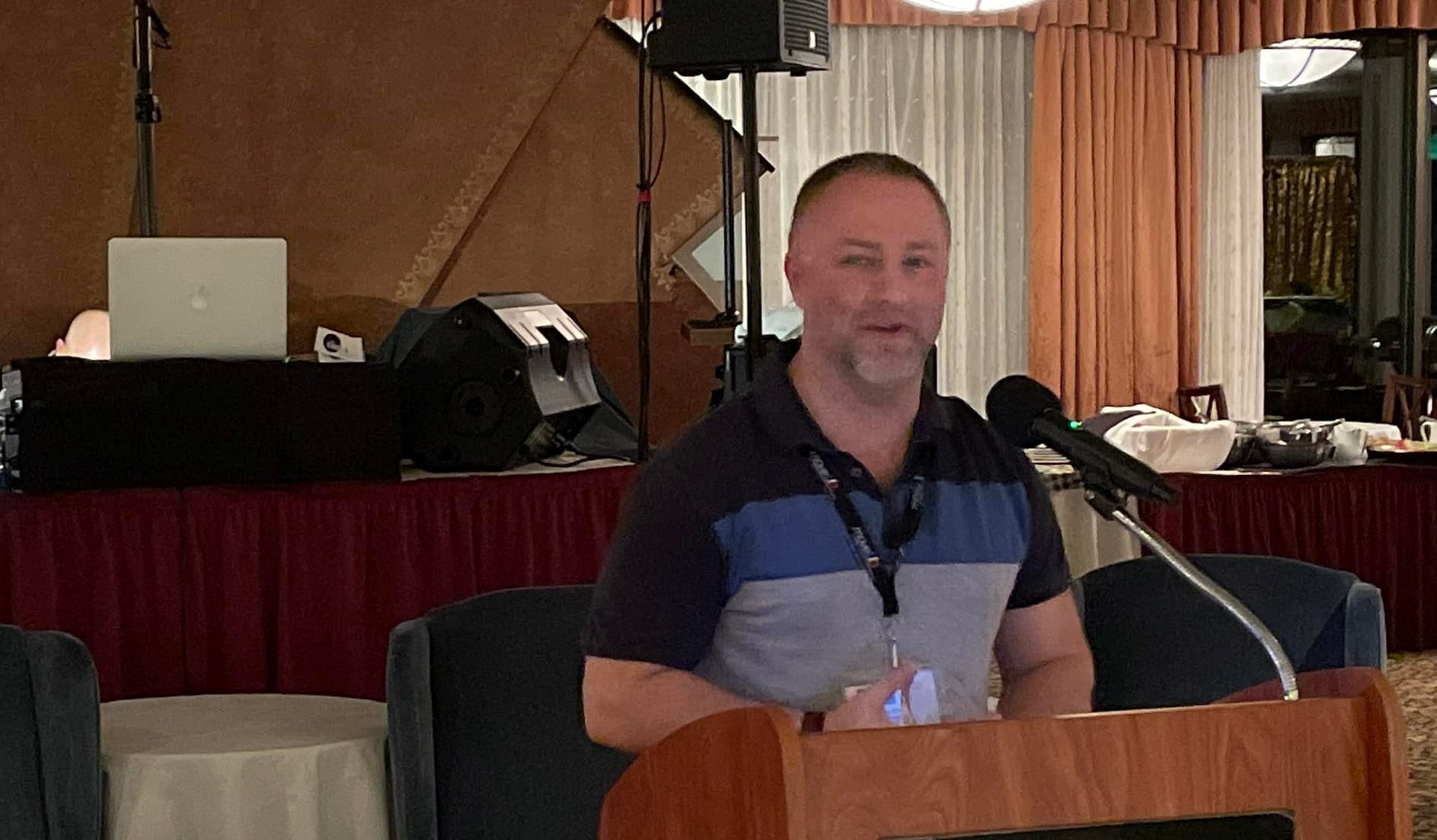 Knowledgeable. Passionate. Helpful. Friend.
Those are the words that come to mind for those who know Bryan Finstad and have had the fortune of knowing him and working alongside him, particularly when it comes to advancing rights in the workplace and finding ways to better our union as a whole.
For the past decade, Bryan has involved himself in just about every aspect of our union taking the first step by becoming a job steward and working his way to now being an executive board member representing members at ICBC.
Bryan's history with our union actually dates back to 1995 when he worked as a co-op student for BC Hydro for a four-month term. He would become a full-time member of our union a couple of years later when he joined ICBC but it was in 2012 when he began to dive into what it truly meant to be involved in our union.
Bryan became a job steward for the first time in 2012, a time when our members at ICBC were facing job action and rotating strikes. That decision changed the trajectory of his involvement with our union and ignited a passion and dedication to our union and its members that continues to this day. From that point on, he has held other elected positions including executive councillor as well as being a three-time executive board member after first being elected in 2015.
He has been involved in just about every committee that our union has, including our Education Committee, our Human Rights & Multicultural Committee, and our Events & Social Planning Committee. But he has also put in countless hours on committees that are often less prolific but are essential to the work and functionality of our union, including chairing our Audit Committee and our Constitution & Bylaws Committee, the latter he often jokingly suggests is "more fun that it looks."
Bryan has also been part of the New Westminster & District Labour Council's executive, co-chair of the Joint Worksite OH&S Committee at ICBC, and chair the Health & Welfare Trust for LTD plan which covers members at ICBC, the three transit employers, Canadian North Shield, and the staff at MoveUP.
Beyond titles and appointments, it is Bryan's ability to connect with members on a personal level that truly make him stand out. There is never a moment when he is "too busy" to help someone out, and he makes it a point of pride to ensure he does everything he can to assist a member and make sure they leave a conversation as well-informed as possible.
He is also never shy to put his hand up when it comes to volunteering to do something that can contribute to our union, whether it's facilitate a course at a job steward seminar or assisting with registration at a social event.
Our union is proud to bestow on Bryan the coveted Ardell Brophy award in 2022.