BCNU Staff Spotlight – Michelle Livaja
September 28, 2016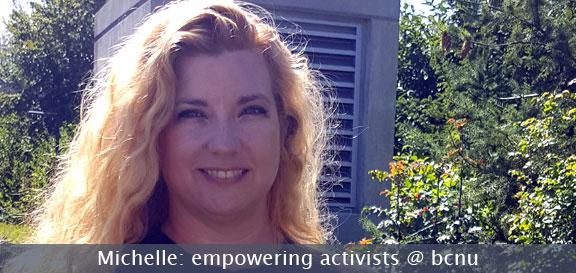 What do BCNU support staff do for the hard-working nurses of BC? Meet Michelle…
Michelle has worked at BCNU in various design and technical roles for 12 years. She currently trains and supports the regional executives in their communications and technical needs.
"This dispute is about taking away our access to medical appointments and family responsibility leave," says Michelle. "Let's resolve this so we can get back to work doing what we do best — supporting our nurses and standing up for health care."
The staff lockout/strike won't end until BCNU leaders offer administrative and technical employees a 'no rollbacks' contract.
Tell BCNU leaders to stand up for their values and walk the talk by negotiating a fair contract with MoveUP.­