BCNU Staff Spotlight – Janice Ford
September 1, 2016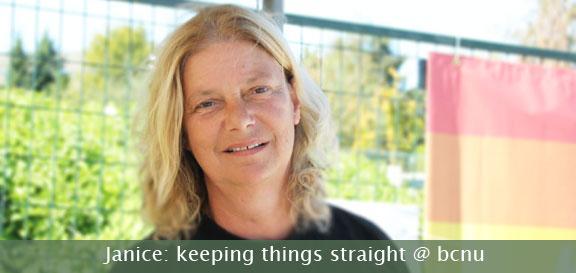 What do BCNU support staff do for the hardworking nurses of BC? Meet Janice…
Janice has been with BCNU & the Union of Psychiatric Nurses for over 12 years, but before that she worked for other unions for almost 30 years.
Janice is one of the membership department data wizards who keep member records organized and accurate. She is the one members talk to when they need help accessing the Member Portal.
"I've been serving union members for more than 40 years and I've never seen a situation like the BCNU staff lockout/strike," says Janice. "How can BCNU leaders tell health employers they won't accept contract rollbacks for nurses and then attack their own employees for contract rollbacks?"
On July 22 BCNU leaders locked out the union's staff and used anti-union tactics to force strikes. They're still withholding that information from nurses.
Tell BCNU leaders to stand up for their values and walk the talk by negotiating a fair contract with MoveUP.