BCNU Staff Spotlight – Cathy Nichol
September 19, 2016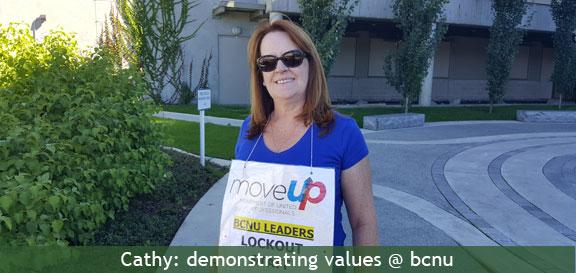 What do BCNU support staff do for the hard-working nurses of BC? Meet Cathy…
Cathy has been a dedicated member of the BCNU Education Department for 8 years. She supports the Member Educators and makes all the arrangements for stewards to come to the education centre for training.
"I feel disheartened because I felt I worked for an employer who valued my hard work and loyalty," says Cathy. "I bring stewards here for training to stand up for their members. How can I not stand up for myself?"
The staff lockout/strike isn't over because BCNU leaders haven't offered administrative and technical employees a 'no rollbacks' contract.
Tell BCNU leaders to stand up for their values and walk the talk by negotiating a fair contract with MoveUP.