BCNU Staff Spotlight – Barb Armstrong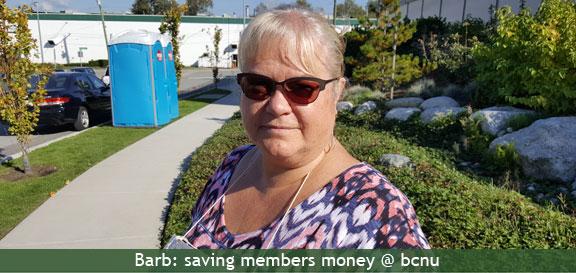 What do BCNU support staff do for the hard-working nurses of BC? Meet Barb…
Barb has been a loyal BCNU employee for 6 years. As the purchaser, she runs the BCNU Boutique and sources out supplies and swag for regions and staff. She uses her skills to negotiate the best prices and takes great pride in saving the nurses' dues.
"I'm shocked that a union would do this to their union employees," she says. "Concessions hurt everybody — we are fighting for ourselves as well as our brothers and sisters in all other unions."
The staff lockout/strike won't end until BCNU leaders offer administrative and technical employees a 'no rollbacks' contract.
Tell BCNU leaders to stand up for their values and walk the talk by negotiating a fair contract with MoveUP.­