BCNU Staff Spotlight – Allan Morgan
August 30, 2016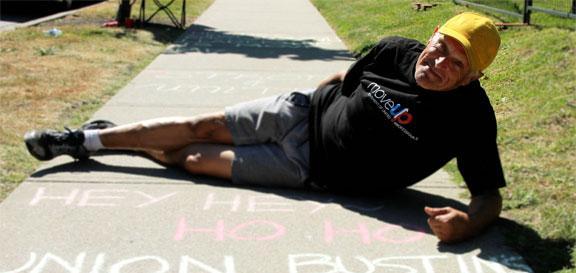 Allan Morgan has been working at the BCNU for 18 months. He joined the union when he retired from a long professional acting career.
His job is to help staff get the documents they need to represent nurses and mail out to nurses.
Allan says:
"I feel dumbfounded that the same union leaders who are demanding 'no rollbacks for nurses' are trying to rollback staff benefits. Where's the social justice in that?
"I want to get back to work so I can provide nurses with the services their dues pay for."
Tell BCNU leaders to stand up for their values and walk the talk by negotiating a fair contract with MoveUP.