BC NDP Convention overwhelmingly supports fixing public car insurance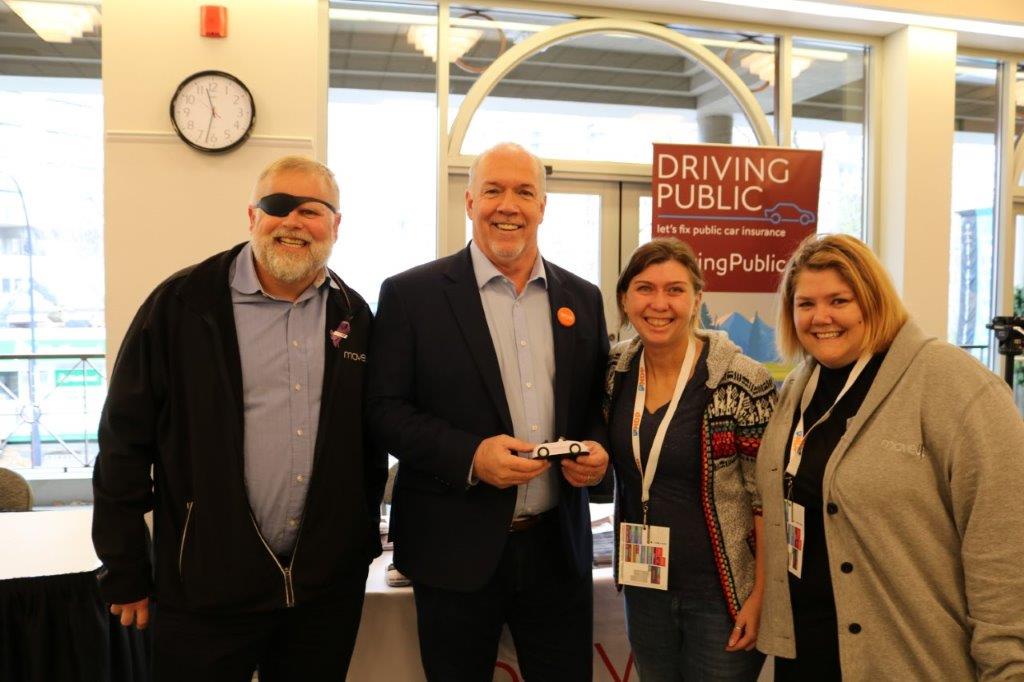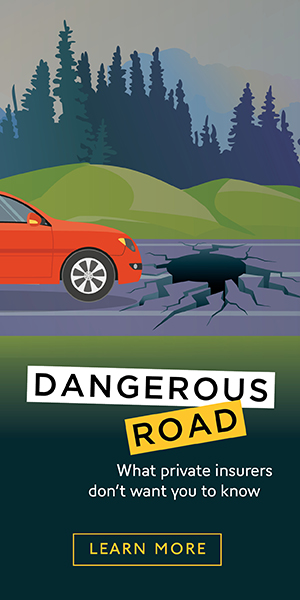 Entering the 2019 BC NDP Convention held November 22-24 in Victoria, there was one issue that was top of mind for many of our members at MoveUP: What would be the reaction of the delegates to our Driving Public campaign to fix public car insurance in British Columbia?
Emerging from the weekend, MoveUP members – not to mention all drivers in British Columbians – can be encouraged by the overwhelming support for fixing public car insurance and not selling out to private insurance entities as a quick fix that has already proven to be a continuing failure in provinces like Alberta and Ontario.
MoveUP members took time out of their busy weekend schedules to volunteer at the Driving Public booth talking to convention delegates about the importance of fixing our public car insurance system, and the dangers of private car insurance – something that the private insurance lobbyists have tried to pass off as "choice" and "competition."
Click here for a photo gallery.
There was plenty of support at the booths with many BC NDP MLAs and Canada's NDP MPs – including BC Premier John Horgan and NDP leader Jagmeet Singh – dropping by and taking photos with our volunteers in a show of support, as well as many delegates and members of other community groups coming by to ask questions.
But what was most important was the adoption of the resolution that MoveUP submitted, alongside a group of affiliated unions, to ask the BC NDP to Fix Public Car Insurance. The resolution asks the BC NDP to pledge to keep auto insurance public in British Columbia, continue to improve the valuable insurance products provided by ICBC, stabilize the public insurer's finances, bringing rates down to ensure affordability, and keeping jobs in B.C.
Another adopted resolution, submitted by MoveUP, that will be of interest to MoveUP members, particularly those working at Capilano University as well as any members with children attending post-secondary institutions, is one that calls the BC NDP to resolve to remove limitations on public post-secondary institutions' ability to provide workers and their dependents with free access to credit courses, and study the feasibility of providing free post-secondary education for all British Columbian students.
A resolution asking the BC NDP to amend a subsection of the Employment Standards Act to state that victims of domestic or sexual violence who request leave under that subsection would be entitled annually to up to 10 days of paid leave (to be take in units of one or more days, or in one continuous period), and up to 15 weeks of unpaid leave, for victims of domestic or sexual violence, was also adopted.