Award winners announced at Convention 2021
October 29, 2021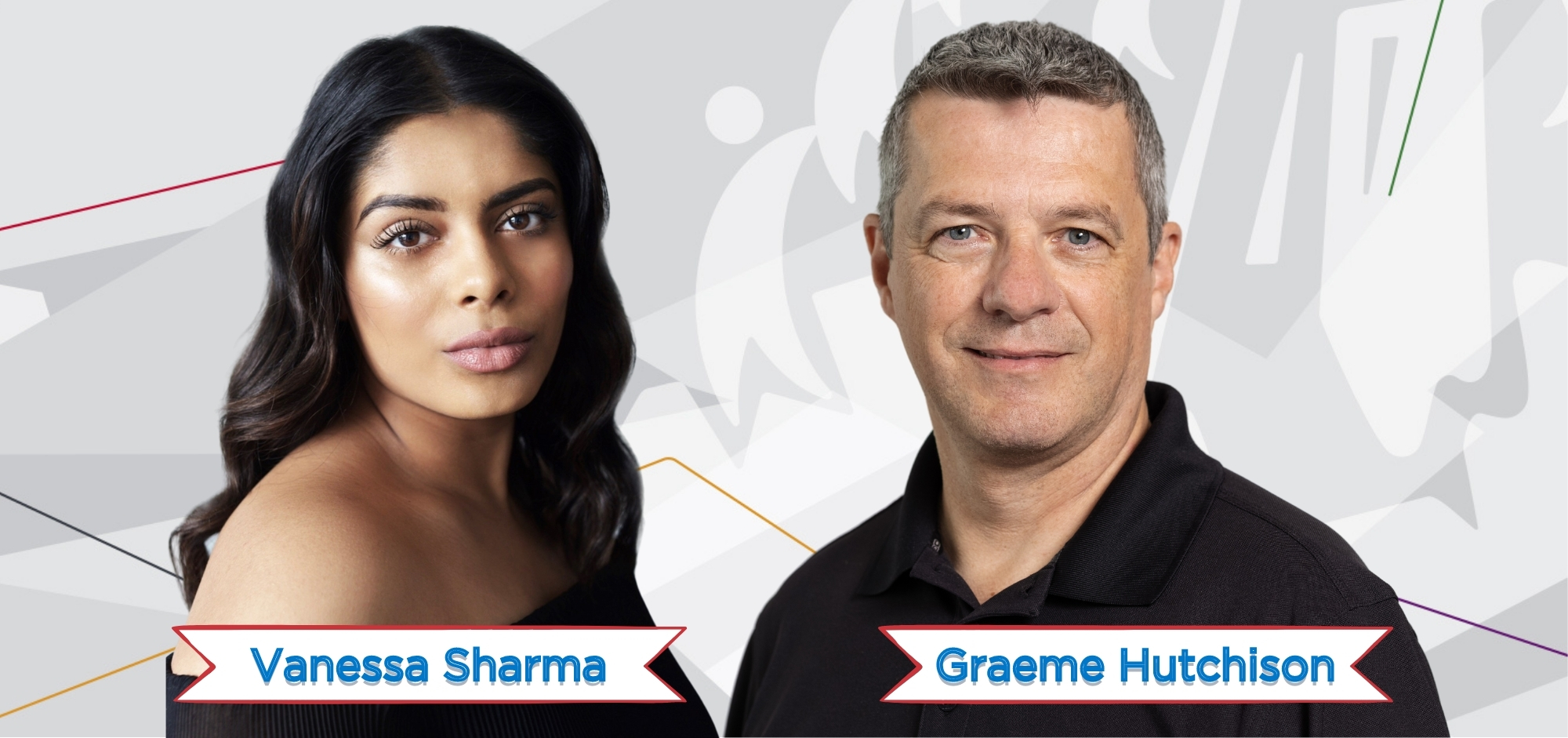 On the eve of the final day of the 2021 MoveUP Convention, with delegates gathered for dinner, our union announced the winners of the 2021 Ardell Brophy Award and the 2021 Peter Corren Award, respectively.
2021 Ardell Brophy Award Recipient – Graeme Hutchison
Originally from the United Kingdom where he worked as a college and university professor, Graeme became a MoveUP member in 2007 when he joined Community Savings Credit Union. He very quickly decided he wants to be involved with his new union and to represent the interests of his colleagues and fellow members by running as an executive councillor.
He would then be successful in joining the executive board in 2015, and remains in that position to this day following a successful re-election in 2021.
In the time since becoming active with our union, Graeme has grown as an activist not only helping members deal with the day-to-day challenges in their workplace but fighting for other progressive causes as well including living wage, domestic violence leave, paid sick leave, and period poverty.
Graeme was particularly active in 2019 taking on a leadership role in our union to support the fight of our members on the Westminster Savings Credit Union picket line whose pension plan was being put in jeopardy by their employer.
The Ardell Brophy award is presented to MoveUP stewards who demonstrate fierce dedication and commitment to their union, and who provide mentorship to new union activists. The MoveUP executive council created the Ardell Brophy award in 2011.
Past winners: Lori Watt (2011), Stephen Von Sychowski (2012), Karen Cirez (2013), Laurie Kirk (2014), Joyce Galuska (2015), Heather Christie (2016), Linda Kemp (2017), Cenen Bagon (2018), Brian Martens (2019), and Colleen Rayner (2020)
2021 Peter Corren Award Recipient – Vanessa Sharma
Vanessa Sharma has used personal adversity and struggle as motivation to help others dealing with mental health concerns. As a young person of colour, she has had to overcome the systemic barriers placed in front of her, but she has also had to deal with personal tragedy losing her mother and a best friend all within the span of a year.
As part of her own personal healing, but also a way to support others around her, Vanessa started a blog and a podcast to talk about situations that aren't talked about enough – such as abuse, depression, and anxiety among others. During this time, she talks about her own experiences and struggles and how she has managed to overcome them. She also uses it to talk directly to the South Asian community, addressing topics that are often overlooked or taboo.
Vanessa's goal is to show people that they don't have to suffer in silence and that it's okay to stand up for yourself.
Links to Vanessa's blog and podcast can be found on beacons.page/nvexperience.
Created in 2018, the Peter Corren Award serves to acknowledge a member or retiree, living or deceased, who has volunteered their time and energy to ending discrimination against First Nations, LGBTQ2S+, Persons Living with Disabilities and/or Persons of Colour.
Past winner: Gurpreet Sran (2018)