AirCare is People Care
November 20, 2013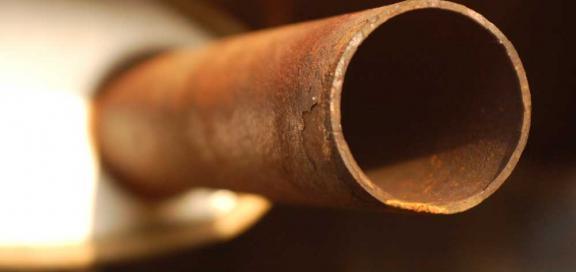 Living in Maple Ridge, I couldn't help but notice the impact of poor air quality during this summer's heat wave. Problems with Traffic-Related Air Pollution (TRAP) in B.C., particularly in Metro Vancouver and the Fraser Valley, are well documented. The BC Lung Association calls TRAP a clear public health concern because of the documented links between air pollution and a variety of respiratory illnesses.
"Approximately one-third of all Canadians live within 100 metres of a major road or 500 metres of a highway. Nearly one-third of elementary schools in Canadian cities are located in high-traffic areas," notes the BC Lung Association's 2013 State of the Air report.
The report also notes that improved monitoring of and controls on emissions have led to notable improvements over the years. This fact is why jurisdictions like Ontario and Washington have extended their vehicle emissions-testing until 2019.
But even though MetroVancouver and the Fraser Valley Regional District voted unanimously to recommend that our own AirCare program be extended until 2020, the BC Liberal government is still intent on phasing it out for passenger cars and trucks by the end of next year.
This concerns our union directly because MoveUP represents eight workers at Pacific Vehicle Testing Technology (PVTT), which administers AirCare as a subsidiary of TransLink. Another 150 BCGEU workers also stand to lose their community-supporting, green jobs if the program ends. But just as importantly, the problem should concern all of us as people whose families and communities are affected when our air quality declines.
Despite the government declaring "mission accomplished" on this issue, AirCare still catches close to 40,000 vehicles with emission problems each year. The province's own program review in 2010 found AirCare keeps 50,000 tonnes of CO2 out of our atmosphere. Without testing that number will compound from one year to the next, growing exponentially. Even newer vehicles will eventually age and that puts them at risk for producing harmful emissions.
Unfortunately, the government gave no opportunity for consultation and offered no evidence that would justify cancelling this proven program.
We believe AirCare should be expanded to include heavy trucks and diesel engines, but that shouldn't be exchanged for testing passenger vehicles and trucks. Light-duty vehicles are the largest source of smog-forming pollutants and greatest contributor to ground-level ozone, a significant factor in respiratory illnesses, especially among children and the elderly. One set of emitters shouldn't be swapped for another. The government needs to wake up to the facts and maintain this program that provides good, green jobs and a cleaner environment for all of us.
by Vice-President Heather Lee