2020 Ardell Brophy award winner
December 7, 2020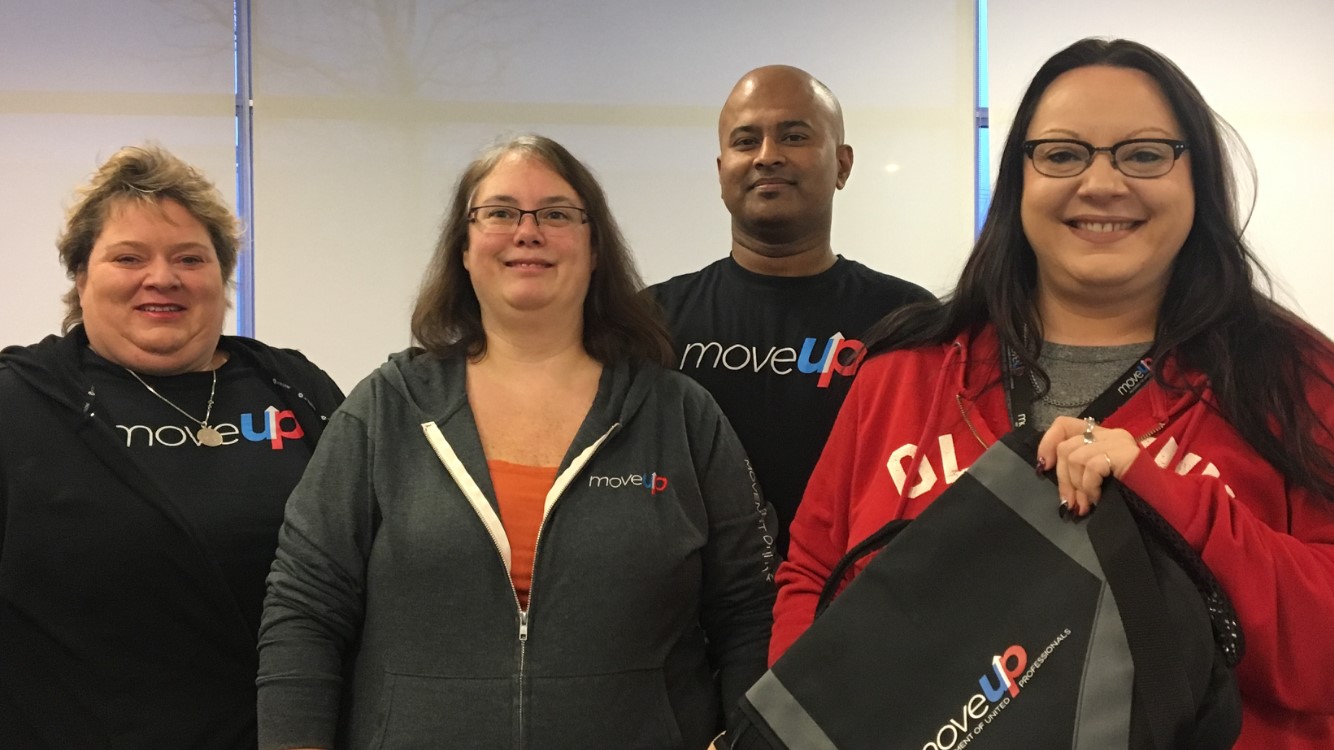 MoveUP is proud to announce that Colleen Rayner is the recipient of 2020 Ardell Brophy award.
Colleen is a MoveUP Executive Councillor who works for FortisBC in Prince George and, in addition to going above and beyond as a job steward providing support to fellow members on workplace issues, she has taken a tremendous leadership role in expanding our union's presence in Northern B.C.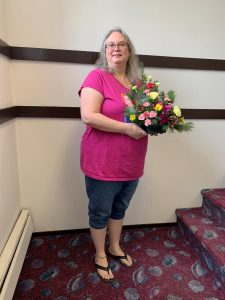 Colleen has worked tirelessly to recruit new activists, showing them the importance of a union not only in the workplace but in the larger community as well encouraging members to take part in events such as the Prince George Pride Parade and the International Women's Day breakfast.
Colleen proudly sits as a member on MoveUP's Women's Rights Committee, and Human Rights & Multicultural Committee.
The Ardell Brophy award is an annual award presented to MoveUP stewards who demonstrate fierce dedication to their union, and who has shown leadership in helping to foster and support new activists.
The award is named after the late Ardell Brophy, a former Executive Board member and union representative at MoveUP, who passed away in 2015. The award was created in 2010.
The past recipients award are: Lori Watt (2011), Stephen Von Sychowski (2012), Karin Cirez (2013), Laurie Kirk (2014), Joyce Galuska (2015), Heather Christie (2016), Linda Kemp (2017), Cenen Bagon (2018), and Brian Martens (2019).
The award is typically revealed during MoveUP's annual job steward seminar in the spring, but the global pandemic forced the cancellation of this year's event.
This year's winner was officially announced on Monday, December 7 during MoveUP's final Executive Council meeting of the year.
Reaction from Colleen:
The Executive Council meeting on December 6 will be etched in my mind for many, many years to come. Not only was it the last council meeting of an unprecedented 2020, [but also]to receive an award I never expected to achieve.
Over the years it has been such a learning curve for me. To walk with my fellow brothers and sisters in unity, we all can make a difference.
Wanting to thank all of you formally for the opportunity to receive this prestigious award.
I am very honoured and humbled.
As most of you know, I am who I am and when I believe in a cause, or if something needs to be done, I move forward with all that I have.