2018 Bob Derby Golf Tourney
August 12, 2018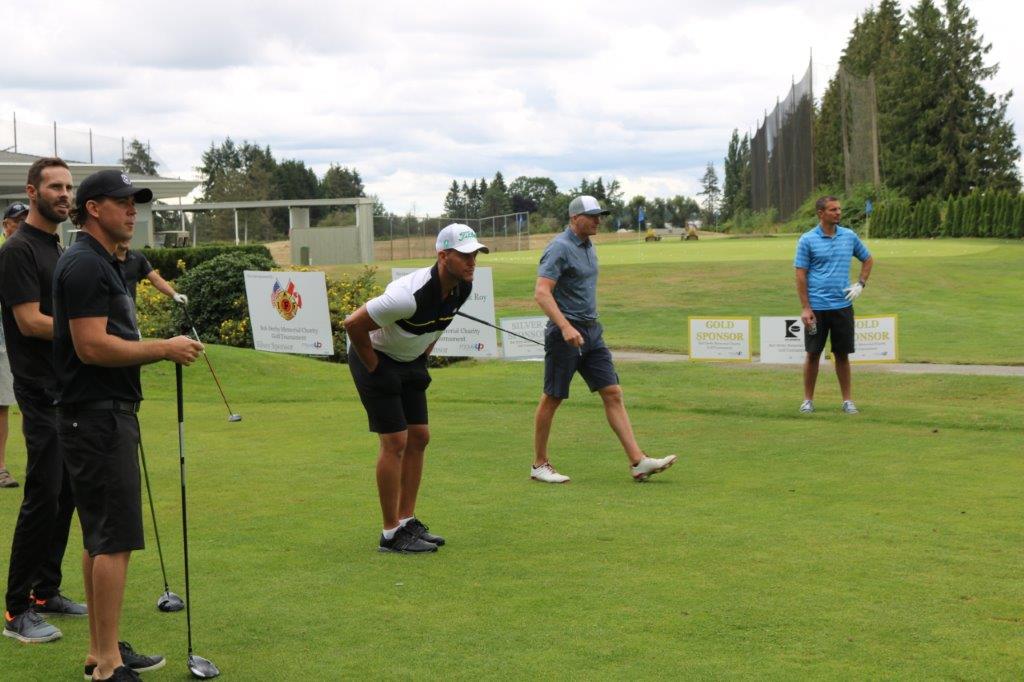 Golf enthusiasts, members of the business community and charity supporters took part in the 4th annual Bob Derby Memorial Charity Golf Tournament on Saturday, August 11 and, once again, the sold-out event was a resounding success.
Click here for a photo gallery on Facebook.
This year's event supported The Union Protein Project, a charity that subsidizes the cost of protein for food banks allowing them to provide fish, peanut butter, and other items that many at-risk families just can't afford.
Celebrity sightings were also the norm at the fourth annual event. Among the stars that took part included actor Michael Coleman (Once Upon A Time), NHL stars Kevin Bieksa and Troy Stecher (Vancouver Canucks) as well as Sportsnet television personality Dan Murphy.
The event is named in honour of former MoveUP Vice-President Bob Derby, a long-time union activists who spent a lot of work building a strong foundation of social events with our union.
Thank you to everyone who came out to support the event, all the sponsors for their generosity, and to all the volunteers who worked tirelessly leading up to the event and on event day.