Guide to Electronic Voting
MoveUP elections for president, secretary-treasurer, executive board positions, and executive councillor positions are conducted electronically. You will need to have an account on MoveUP's Member Portal in order to vote.
If you have not already registered on the Member Portal, it is simple and easy!
You will require TWO of the following information to authenticate your registration:
Membership ID number
Personal email address.
If you do not have your membership ID number please email our staff at membership@moveuptogether.ca with the subject " Membership Card Request" and include the following information:
First and last name
Name of your employer and work location
Home and/or cell phone number
Personal email address
Mailing address (ensure this is your residential address and not your work address)
Staff will mail you a membership card with your membership ID.
If you know your membership ID, you can log onto the Member Portal now and click on the box in the top right corner of the website labelled "Member Portal."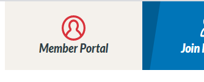 Register by clicking on the "Sign Up Now" box then complete the required information (as above). You will need to set a secure password which will ensure the safe and secure voting process.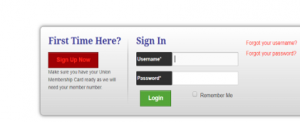 IMPORTANT: When you log in to the Member Portal, double-check to ensure your work location listed is accurate. If you notice your work location is incorrect, please contact our membership department at 604-299-0378 or 1-800-665-6838 immediately as executive board/council positions are assigned by work location(s) and you are only eligible to vote in an executive board/council election that represents your area.