Supporting Our Members in a Moment of Crisis with BC211
April 22, 2021

-

April 29, 2021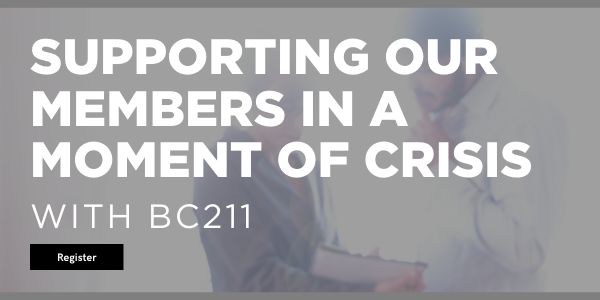 This is a two-part series, hosted by the United Way of the Lower Mainland.
April 22 & 29, 6:30 p.m. – 8 p.m.
This course is open to all members, but ideal for stewards.
As job stewards you are often the first person a member will come to when they are in distress or crisis. This two part session is a great opportunity for you to learn what to watch for with members in crisis, and how using the resource of BC211 can get our members the services and support they need quickly. These sessions will help you to navigate www.BC211.ca and how you, as a steward and co-worker, can support a member who is in distress.
NB. You must complete both sessions to receive your certificate of completion.