Victoria Royals game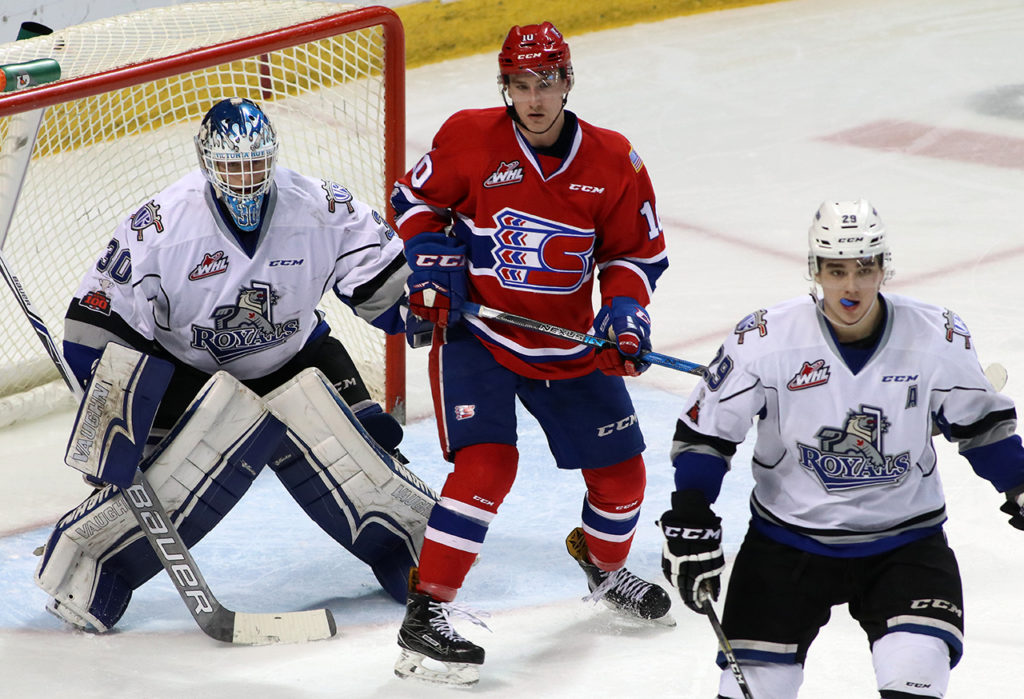 MoveUP events and social planning committee are offering members the opportunity to see a Victoria Royals Hockey game on November 2, 2019.
Victoria Royals vs Medicine Hat Tigers
Details as follows:
Game Night: Saturday, November 2, 2019
Doors Open at 6:00 pm (game starts at 7:05 pm)
Location:  Save-On-Food Memorial Arena, 1925 Blanshard Street, Victoria, BC
Ticket Details: Four tickets per member (member and three guests) – Member MUST attend game with their guests.
Ticket Price: $15 per person – this includes your admission ticket and a $15 food/beverage (non-alcoholic) voucher
We only have 100 tickets to this event – our events have been selling out – Tickets will go on sale on October 11th at 7:00pm please click HERE at that time to register for tickets.
The arena promotional theme for that night is:
Turn Back the Clock Night – Saturday November 2nd
Turn back your clocks and turn up to our annual Turn Back the Clock Night! Reach into your closet for your flannel shirt, overalls and scrunchies as we turn it back to the 90's for this fun and exciting night of hockey and questionable fashion choices. We promise it'll be all that and a bag of chips!  Of course this is not mandatory just fun if you would like to partake.
If you have any questions, please send email to events@moveuptogether.ca.
Please watch for an information email with the details on how to get your tickets and vouchers as well as where to find us in the days prior to the event. You will require ID to pick up your tickets.
We are looking forward to cheering on the Royals and hope you will join us.