Bulletin
MoveUP's Events & Social Planning Committee present the "Ingredient of the Month" Recipe Contest – JUNE
---
June 2, 2021
To All MoveUP members
---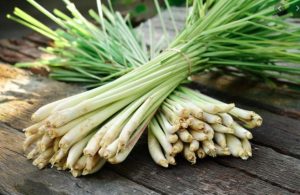 MoveUP's Events and Social Planning Committee invite you to participate in a monthly ingredient recipe challenge.  Share your cooking talents and savory skills.  Every month we will be sending out a bulletin with that month's "ingredient". Please send us your recipes and we will post them. Submit as many recipes as you want! We will be handing out periodic prizes throughout the contest period. Each recipe is an entry!  We will be working towards putting together a recipe book next year with all the tasty entries.
June's ingredient is Lemongrass! Send us your best lemongrass recipes.  Feel free to send photos also.
Please enter here.
Did you know that Lemongrass is a versatile and interesting perennial grass like plant. It can be used as a condiment, ingredient, as an ornamental plant, a tea or essential oil. The benefits of lemongrass are abundant and as its name suggests it has a citrus taste and fragrance, which is also sweet.
We are very excited about this project and look forward to having a different ingredient each month to enjoy tasting.
Please reach out if you have any questions  kprinz@moveuptogether.ca
Lets get cooking!!!
Last month's "garlic" recipes included Tom's -"Ginger garlic baked mussels ", Russ's – "Phinicky's Caesar Salad", Alycia's – "Garlic Spinach Israeli Couscous Bowl",  Rachel's – "Garlic Pork Chops in Creamy Mushroom Sauce" and more.
Last month's picked at random winner is : Thelma Rodriguez – Community Savings Credit Union!
Thelma sent us a recipe for Yummy Guacamole as it was Cinco de Mayo.
Recipes entered last month can be seen here.
Thank you to all that participated.
Annette Toth
Chair of the Events and Social Planning Committee
---
File Number: 21-E+SP-BLTN-Recipe - Ingredient of the month - June - June 2
Union Label: kp:USW2009
---