Bulletin
Baby Gifts for New Parents
---
April 5, 2022
To: All MoveUP Job Stewards, Executive Councillors, and Executive Board members
---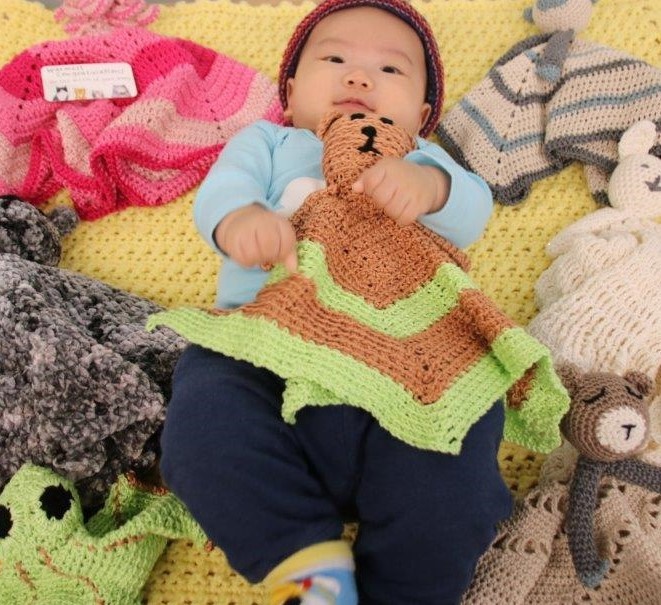 Last fall, our executive council adopted an updated version of our Expressions of Compassion policy. The new policy, which can be found on your member portal under the Policies tab, is updated to include celebrations and is now called Expressions of Celebrations and Compassion.
We made the changes to this policy so that we could recognize some of the joyous events in our members' lives, such as the arrival of babies to their families.
With the help of a group of dedicated knitters, crocheters, and quilters affectionately known as the MoveUP Makers, we are ready to launch the baby gift part of the policy! As job stewards, you can order gifts for new parents by completing this online form. You can also find the link on our webpage in the section for Resources for Stewards and Councillors.
After you fill out the form, our staff at MoveUP will endeavour to get one of our beautiful handmade gifts to your coworkers and their new bundles of joy. See how much baby Logan is enjoying showing off some of the wonderful gifts provided by our members.
If you have any questions, or wish to be part of the MoveUP Makers team, please email Joanne at jbanfield@moveuptogether.ca.
Our thanks to all our MoveUP Makers for dedicating their spare time to create these beautiful, one-of-a-kind gifts for our fellow members!
In solidarity,
Annette Toth, Vice-President, ICBC
Christy Slusarenko, Vice-President, Combined Units
Rysa Kronebusch, Vice-President, Utilities
---
File Number: 22-MoveUP-BLTN-Baby Gifts for New Parents - April-5
Union Label: jb:usw2009
---