Territorial Land Acknowledgements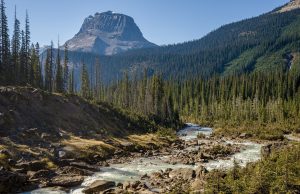 Territorial land acknowledgements are a necessary first step in honouring the original occupants of a land, and they help us recognize and respect Indigenous peoples' inherent kinship beliefs when it comes to the land, especially since those beliefs were restricted for so long.
Territorial land acknowledgements were inspired by the 94 recommended Calls to Action contained in the Truth and Reconciliation Commission of Canada (now known as the National Centre for Truth and Reconciliation).
There are many words that are commonly used to refer to Indigenous lands, including 'unceded', 'ancestral,' or 'stolen.' MoveUP has chosen to acknowledge the traditional territory of the land in which we are headquartered through the following statement: Headquartered on stolen land on the traditional, ancestral territory of the xʷməθkʷəy̓əm (Musqueam), Sḵwx̱wú7mesh Úxwumixw (Squamish), sə̓lílwətaʔɬ (Tsleil-Waututh) and qiqéyt (Qayqayt) First Nations.
As part of our continued commitment to reconciliation, we offer these guidelines and additional resources for our members and affiliates.
Whose traditional land am I on?
If you are looking to find whose traditional land you are currently on, resources such as Native Land can help. For members in BC, you can also see this guide.
How to acknowledge
Territorial land acknowledgements are often concise, and begin along the lines of: "I want to acknowledge that we are on the traditional territory of…."
For those who are more comfortable, you may want to mention the name of a local treaty or even speak a few words from the traditional language of the peoples' whose traditional land you are meeting on.
If you are not sure how to pronounce a nation's name there are a number of ways you can learn, including:
Respectfully asking someone from that nation or from a local organization, such as a Friendship Centre or Indigenous Student Centre;
Check the nation's website as they may have a phonetic pronunciation on their 'About' page, an audio recording of their name, or videos that include references to the nation's name; or
Calling the nation after hours and listening to their answering machine recording.
While a brief acknowledgement may work for some groups and circumstances, you may wish to add more intention and detail to your acknowledgements. To thoughtfully prepare an in-depth acknowledgement requires time and care. You may find it helpful to reflect on, and research, questions such as:
Why is this acknowledgement happening?
How does this acknowledgement relate to the event or work you are doing?
What is the history of this territory? What are the impacts of colonialism here?
What is your relationship to this territory? How did you come to be here?
What intentions do you have to disrupt and dismantle colonialism beyond this traditional land acknowledgement?
This section has been adapted with information from Native Land.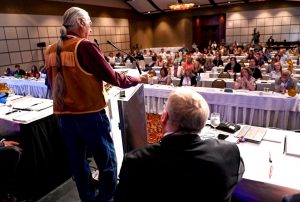 What is the difference between a land acknowledgement and a welcoming ceremony?
A welcoming ceremony is performed by someone who is from, and represents, the nation (or nations) on the territory which the event is occurring. A welcoming ceremony is considered a formal ceremony and the instructions indicated by the individual delivering the welcome must be respected and adhered to. At large events and ceremonies, an Elder, Knowledge Keeper, or Cultural Advisor is often invited to perform the welcoming.
A land acknowledgement is not a formal ceremony and, although it is typically delivered by the first speaker at an event or meeting, it is appropriate (although not required) for subsequent speakers to make an acknowledgement as well.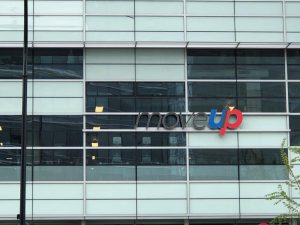 MoveUP guidelines
All formal group meetings or gatherings, either in-person or conducted remotely, should begin with a traditional land acknowledgement. It is highly encouraged that we have acknowledgments in executive board meetings, executive council meetings, conventions, job steward meetings, member training sessions, bargaining meetings, staff meetings, and so on.
Acknowledgements are not just limited to the meetings above, as even informal meetings or gatherings can include a territorial land acknowledgement if desired.
It does not always have to be the meeting host that does the territorial land acknowledgement. Anyone is welcome to do so.
Territorial land acknowledgements should always be done respectfully. There can be many ways to do an acknowledgement. The important part is to say them with sincerity.