Youth Action Committee
Co-chairs: Rhys Coulter & Dimitri Ossinsky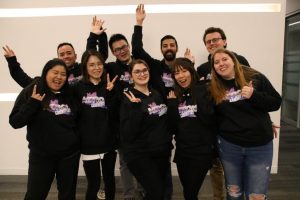 The Youth Action Committee works to educate our young members about their union, their rights, the labour movement and community involvement.
The committee was formed to promote the active involvement of youth in our union. We believe the active participation of youth in union life is necessary to the future strength and growth of our union.
As a committee of, and for, the young workers of MoveUP, we are accountable to our members and the union as a whole. We invite all young members of MoveUP to get involved!
If you are interested in joining the Youth Action Committee, please send an email to: yac@moveuptogether.ca.
Strong Youth = Strong Union = Strong Future!
Resource Links