Bulletin
Victoria Pride 2022
---
June 13, 2022
To: All Victoria and area members and HR&M committee members
---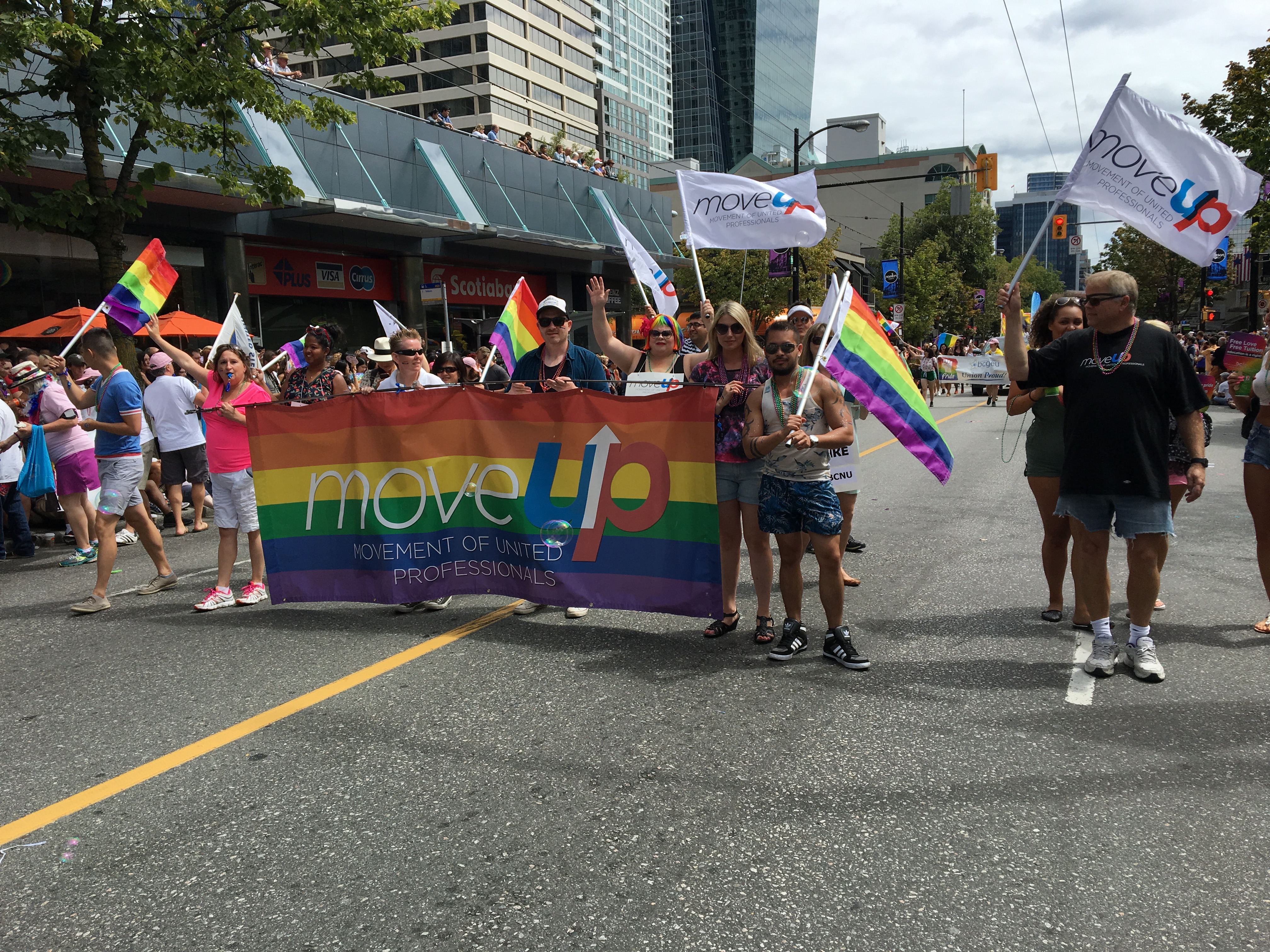 MoveUP stands in solidarity and pride with the 2SLGBTQIA+ community. After a delay due to COVID-19, the Victoria Pride parade is back! MoveUP, along with the Victoria Labour Council (VLC) will be participating in the parade on June 26, 2022.
The Victoria Pride parade provides an opportunity to show this union's continued support of the 2SLGBTQIA+ community, their friends, and allies in celebration of their unique spirit and culture.
All MoveUP members, family, friends, and allies are welcomed to join the co-chairs of MoveUP's Human Rights and Multiculturalism Committee (HR&MC), Christy Slusarenko and Anderson Charles, to walk in the Victoria Pride parade.
Date: Sunday, June 26, 2022
Parade Start Time: 11:00 a.m.
The Human Rights & Multicultural committee will be looking for flexible volunteers to potentially help decorate a combined float on June 25th or, if weather does not permit, the 26th. If you are interested, please send an email to Joanne and indicate which day you are available.
The parade will begin in Victoria West and cross over the Johnson Street bridge into downtown.
Victoria Pride acknowledges that VPS Festivities takes place on the traditional lands of the Lekwungen and WSÁNEĆ peoples.
We hope to see you on June 26th!
In Solidarity,
Christy Slusarenko, VP
Anderson Charles
Co-Chairs
---
File Number: 22-MoveUP-CMIT-HR&M-Victoria-PRIDE-2022-June-13
Union Label: jb:usw2009
---