Bulletin
Our Youth Action Committee is Looking for YOU!
---
January 17, 2022
To: All MoveUP Members Aged 30 and Under
---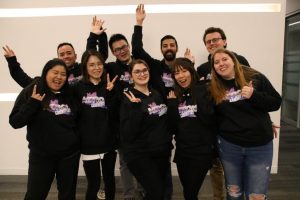 We know getting involved in union activities can be complicated and intimidating for many, but it doesn't have to be!
Our MoveUP Youth Action Committee is the perfect way for our youngest members to learn more about how our union works, what issues labour activists are passionate about, and meet new people and make new friends.
If you are a MoveUP member in good standing and aged 30-years-or-under, you can join.
Each year, the Youth Action Committee offers training courses, opportunities to participate in other union activities and many fun, social events as well!
Our meetings are generally held during the evening. We will even cover lost wages if your normal work  schedule impedes your ability to attend. At the present, due to the ongoing COVID-19 concerns, we are holding all meetings virtually.
Join us and you can help make a positive impact on young workers in our union!
If you are interested in joining, please email yac@moveuptogether.ca.
In solidarity,
Rhys Coulter & Sheela Kumar
Co-chairs, Youth Action Committee
---
File Number: 22-MoveUP-CMIT-YAC-Our Youth Action Committee is Looking for YOU! Jan 17
Union Label: jb:usw2009
---