Committee
MoveUP kids contest: Crafts that spell MoveUP
---
September 29, 2023
To: All MoveUP Members
---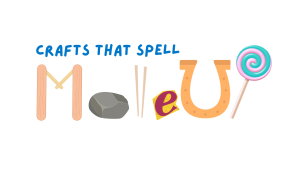 Calling all MoveUP kids!
Do you see "MoveUP" in objects?
We want to see your creativity in showcasing how you can spell "MoveUP!"
Using crafts, toys, tools or anything safe you can find, arrange your items to spell "MoveUP," snap a photo, and then ask your parents/guardians to help upload your creation to moveuptogether.ca/photocontest. When uploading the photo, please be sure to include the name and age of the artist so we can properly credit you!
All entries will be entered into a random draw for a chance to win one of four (4) $50 Toys R Us gift cards.
You can make multiple submissions. However, each child is limited to one contest entry.
The deadline for entries is Tuesday, October 31. Make sure to check out our Facebook page and Instagram page to see your child's artwork featured!
In solidarity,
Annette Toth
Chair, Events & Social Planning Committee
---
File Number: 23-E&SP CMTE- BLTN - MoveUP kids contest: Crafts that spell MoveUP - September 29
Union Label: kp:USW2009
---