Bulletin
Join us for this year's Vancouver PRIDE Parade
---
July 12, 2022
To: All MoveUP Members in the Lower Mainland
---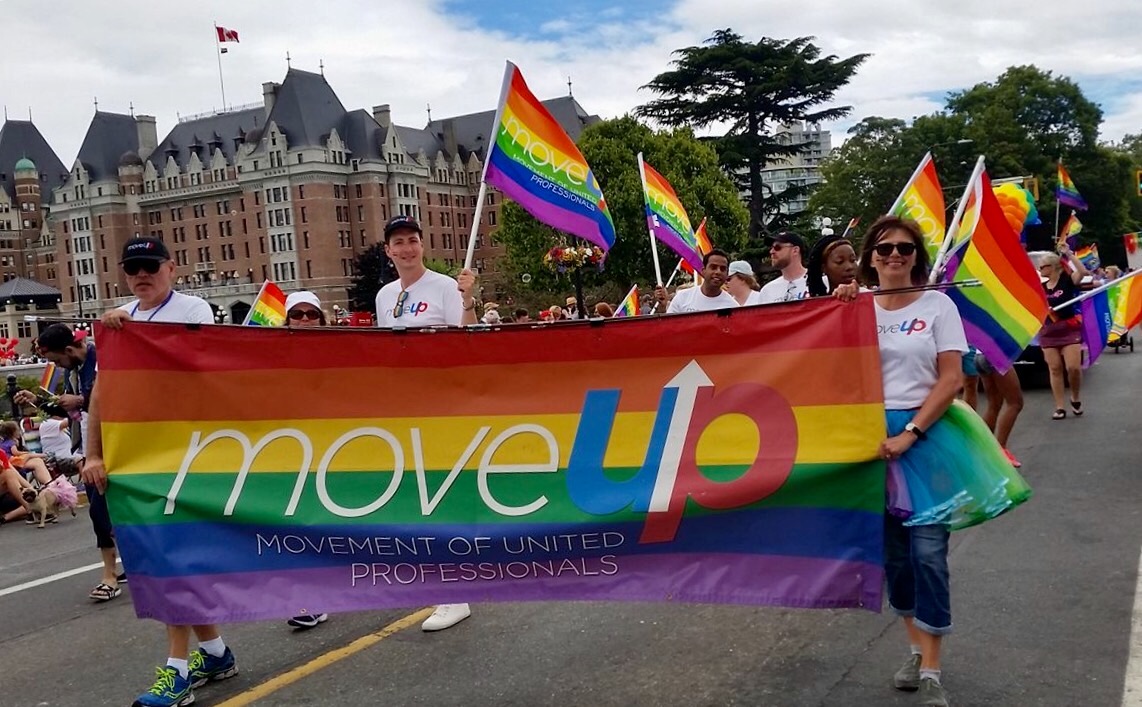 The Vancouver PRIDE Parade returns this year on Sunday, July 31 after a two-year absence.
MoveUP is proud to stand with the 2SLGBTQIA+ community in pride and solidarity, and we will be taking part once again in this year's parade to demonstrate our commitment to creating communities that are safe and inclusive for all.
We invite all members, families and friends to join us, alongside our multi union friends, to walk in the parade with our banners and flags, and to hand out fun swag to parade goers.
If you are interested in marching with us, please email events@moveuptogether.ca and let us know by Monday, July 25.
The parade, along with the PRIDE festival, takes place on Sunday, July 31 starting at noon. The parade route starts on Robson Street and ends at the Sunset Beach festival site. For more information, visit the Vancouver Pride Society website.
Date: Sunday, July 31, 2022
Time: Parade begins at noon; Please meet no later than 11:30 a.m.
Location: Look for the MoveUP banners/flags near the intersection of Robson St. and Burrard St.
We hope to see you on July 31!
In Solidarity,
Anderson Charles & Christy Slusarenko
Co-chairs, Human Rights & Multicultural Committee
---
File Number: 22-MoveUP-CMIT-HR&M-Join us for this year's Vancouver PRIDE Parade-July-12
Union Label: jb:usw2009
---