Committee
Celebrate Diwali – October 27, 2019
---
October 1, 2019
To: All Job Stewards, Executive Councillors, Executive Board Members and Distributors in The Lower Mainland
---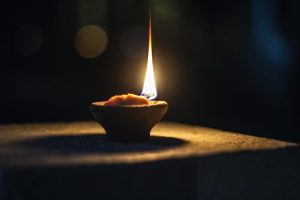 Diwali (or Deepavali in Sanskrit) literally means "a row of lights". This five-day festival, which is the biggest in India, honours the victory of good over evil. The festival gets its name from the row of clay lamps (diyas) that are used to light around their homes symbolizing the inner light that protects from spiritual darkness.
This year, Diwali falls on Sunday October 27.
Over the centuries, Diwali has become an international festival that is enjoyed by most Indians regardless of faith: Hindus, Jains, Buddhists, and Sikhs.
Hindus interpret the Diwali story based upon where they live:
In Northern India they celebrate the story of King Rama's return to Ayodhya after he defeated Ravana by lighting rows of clay lamps.
Southern India celebrates it as the day that Lord Krishna defeated the demon Narakasura.
In Western India, the festival marks the day that Lord Vishnu, the Preserver (one of the main gods of the Hindu trinity), sent the demon King Bali to rule the nether world.
Non-Hindu communities have other reasons for celebrating the holiday:
In Jainism, it marks the nirvana or spiritual awakening of Lord Mahavira on October 15, 527 B.C.
In Sikhism it marks the day that Guru Hargobind Ji, the Sixth Sikh Guru was freed from imprisonment.
In all interpretations, one common thread rings true—the festival marks the victory of good over evil.
This year the Human Rights and Multicultural committee is excited to provide members with diyas to light their home or workplace during the five-day celebration.
If you would like to order diyas for members in your workplace, please click HERE to register by 4:30 p.m. Friday, October 18th.
In Solidarity
Christy Slusarenko
Gunter Seifert
Human Rights and Multicultural Committee Co-Chairs
---
File Number: 19-HR&M CMTE-Celebrate Diwali - October 27
Union Label: kp:USW2009
---