Happy 150+ Canada!
June 30, 2017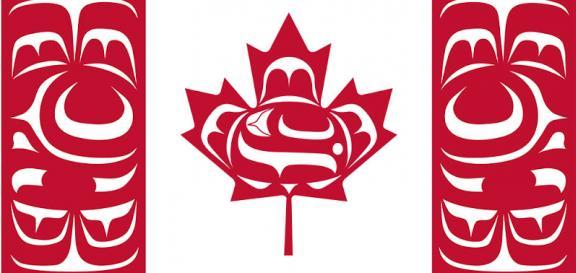 On July 1, we celebrate what it means to be Canadian. Many MoveUP members will enjoy fireworks, parades and performances in their communities. (Beer, bacon and street hockey have also been witnessed on this day.) It is an opportunity to proudly celebrate our achievements, our shared values and history.
It's been 150 years since three separate colonies — Canada, Nova Scotia and New Brunswick, were forged into a single Dominion with the British Empire called Canada.
But Canada's story didn't begin in 1867.
Indigenous peoples lived on this land for thousands of years prior to the arrival of foreign settlers. Their history and stories are a critical part of Canadian history. However, their experience with British Colonialism is a painful story of domination, forced assimilation and residential schools.
The last residential school didn't close until 1996. So from an indigenous perspective, there is little to celebrate about the previous 150 years. Governments are now focused on reconciliation, albeit at a pace that's been described as glacial.
The executive board and council of this union have also pledged ourselves to reconciliation. Part of that journey is to own our history, unflinchingly, in all of its triumphs and tragedies.
This Canada Day, we at MoveUP embrace the inclusiveness of all cultures and religions and backgrounds. This is an opportunity to celebrate all that we have in common with our colleagues, friends, neighbours, newcomers to Canada and those whose ancestors have lived here for thousands of years.
Let's honour our past, rejoice for all that we have, and celebrate the possibilities of our future.
The flag artist is Mulidzas – J. Curtis Wilson, from the Kwakwaka'wakw territory. http://curtiswilson.ca/
Canada Day events in BC https://www.canada.ca/en/canadian-heritage/campaigns/celebrate-canada-days/canada-day/activities.html