Be Fire Smart
May 31, 2019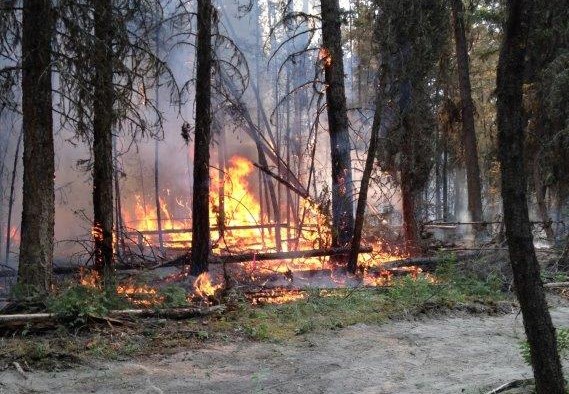 By MoveUP Environment Committee
This story was originally published in the Spring 2019 edition of the Local Voice. Read more stories here!
The Environment Committee reminds all MoveUP members to be Fire Smart this spring and summer.
Wildfires have impacted everyone in B.C. over the last decade, so being vigilant around any open flames is necessary. Open flames are unpredictable and can spread via extreme heat, direct flame, or sparks/embers.
At home, we can take many steps to reduce the impact of wildfire on our property and within our community.
For your yard, consider spacing out your trees 3 metres apart as a wildfire moving from tree to tree can be slowed if they are spaced out. It can be further slowed by fire-resistant plants.
Fire-resistant plants have moist supple leaves, a minimal accumulation of dead vegetation, water-like sap, and a low amount of sap or resin.
Ideally, you want to stay away from aromatic leaves or needles, and any plant that has loose or flaky bark.
Moving any combustible material 10 metres away will potentially protect your home in the event a forest fire happens in your community.
We encourage you to read more on how to be fire smart by visiting the Government of B.C. website, where you will find a FireSmart Homeowners Manual.
Our forests are no longer a carbon neutralizer, at least in part because of the increasing rates and hectares burned by wildfires. It is everyone's responsibility to change behaviour that contributes to wildfires by standing up for our communities and by reminding others to practice safe procedures.
Get out and enjoy what B.C. has to offer but be sure to stay safe and be Fire Smart!