Hundreds gather in support of striking WSCU workers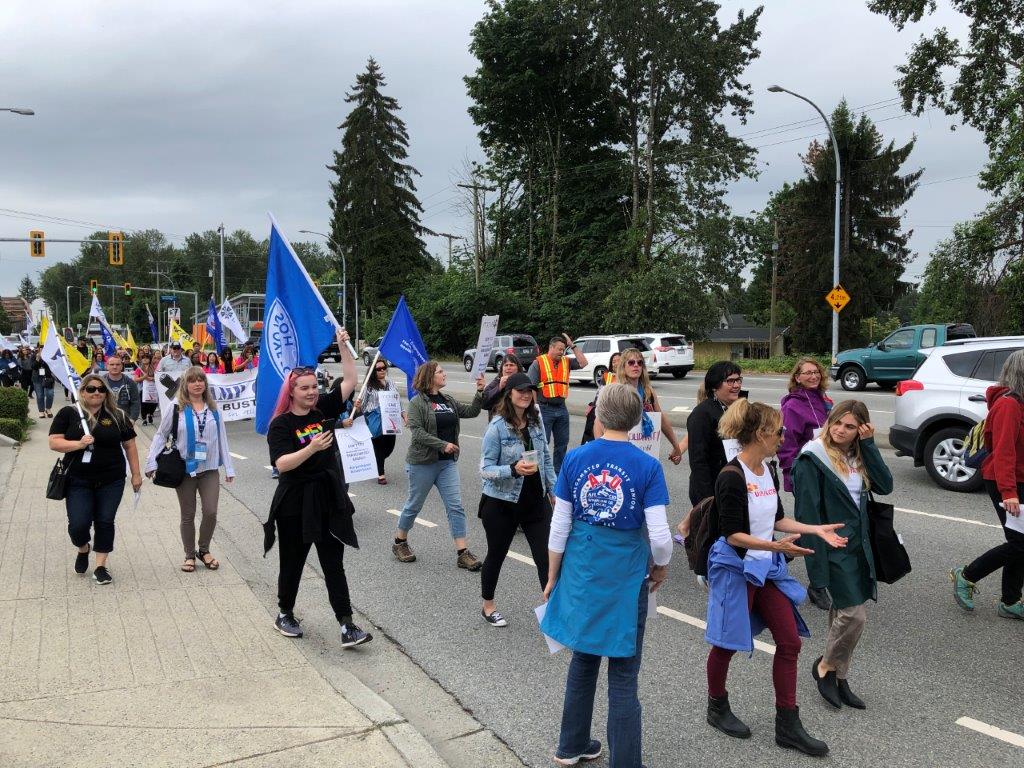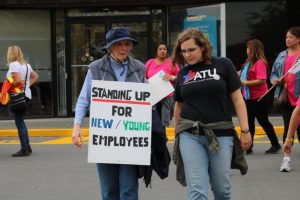 The labour movement was out in full force on Friday, July 5.
Hundreds of union members from not only across British Columbia but places as far as California, Hawaii and Tokyo, Japan, joined a solidarity march and rally in support of eight MoveUP members who have been out on the picket line at Westminster Savings Credit Union's Shaughnessy Station picket line since January 22.
Click here for the photo gallery on Facebook.
The eight members have been fighting to preserve their pension plan so that all employees can have access to the plan, but now have taken on the added task of fighting to keep the branch open after they were recently informed the credit union intends to shut down the branch.
"Think of the people who come here, the people in this community," said MoveUP Vice-President Christy Slusarenko in her address to the gathered crowd. "A lot of them are seniors. They are families. They are small businesses. How do we know this? Because these are all the people who have come to this branch, to this picket line, over the last 165 days to talk to our members."
Many of those present who take place in the march from the Shaughnessy Station branch in Port Coquitlam – the lone unionized Westminster Savings branch – to the Sunwood Square branch in neighbouring Coquitlam were attendees of the BC Federation of Labour's Summer Institute for Women which took place this week.
Also in attendance included many of the credit union's members and members of the Port Coquitlam community, including Mayor Brad West who addressed the crowd, along with MoveUP staff members and executives.
"It just boggles my mind to see what Westminster Savings is doing," said West to the assembled crowd. "And if they think they can get away with it without a fight, they've got another thing coming. Port Coquitlam was built by people like this, by union workers. I'm so proud of my hometown and we're going to continue to stand with you and fight every step of the way."
For more information on the ongoing labour dispute, visit CorporateGreed.ca.