Fred Trotter Memorial Scholarship – Application Deadline is May 31
January 9, 2019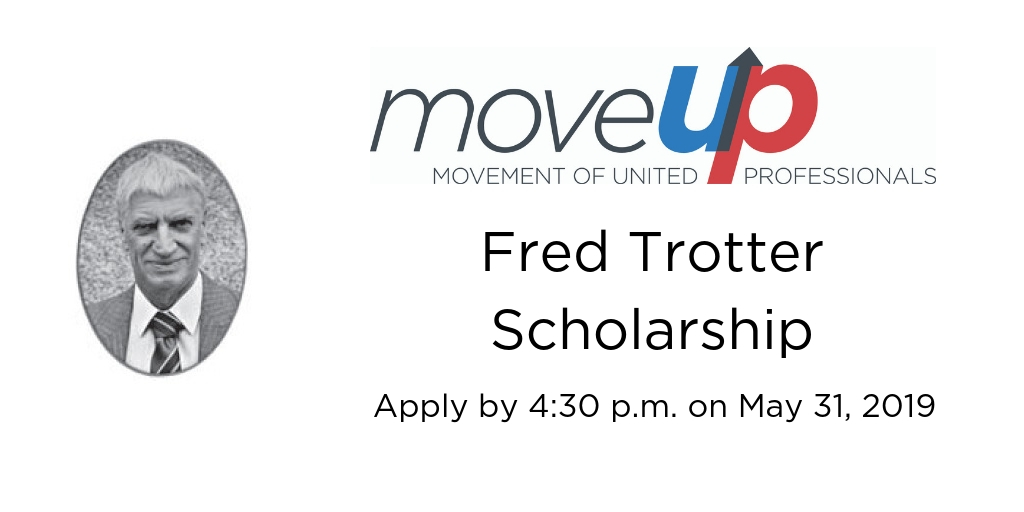 The Fred Trotter Memorial Scholarship(s) are annual awards given in honour of past-president Fred Trotter. Applications are open to individuals who are 17 years old age or older and are, or intend to be, enrolled in a course, seminar, workshop or course of studies relating to labour/industrial relations that supports the goals, values and objectives of the labour movement. These must be sponsored by, or forming part of, the curriculum of a community college, college, university, technical institute, professional organization, labour organization or education organization.
Applicants must submit an application form with a statement outlining the benefits of union membership in today's workplace and the positive impact that the labour movement has had on Canadian society.
Fully completed applications, including proof of acceptance to a course or program, must be received at the MoveUP office by no later than 4:30 p.m. on the last business day of May. The 2019 deadline is set for Friday, May 31.
The amount and quantity of the scholarship(s) are determined annually by a Board of Trustees.
Click here for the Fred Trotter Memorial Scholarship application form.
We encourage all eligible individuals to submit an application.
In solidarity,
Rysa Kronebusch, Christy Slusarenko & Annette Toth
Education Committee Co-Chairs