Executive Board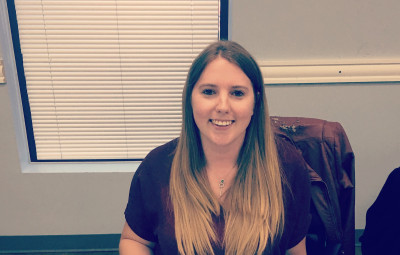 Constituency: Combined – Labour
Milena was first elected to MoveUP's Executive Board in 2020. She has been a member of MoveUP since 2012 when she began working at the United Steelworkers Local 1944.
A dedicated activist who is passionate about the labour movement and issues concerning workers' rights, Milena is co-chair of MoveUP's Youth Action Committee as well chair of the BC Federation of Labour's Young Workers' Committee.
Milena has served MoveUP's members as a job steward and an executive councillor, and has facilitated the Job Steward Level 1 course of members of MoveUP's Combined Units. She also sits on MoveUP's Political Action Committee and Women's Rights Committee.