Election 2021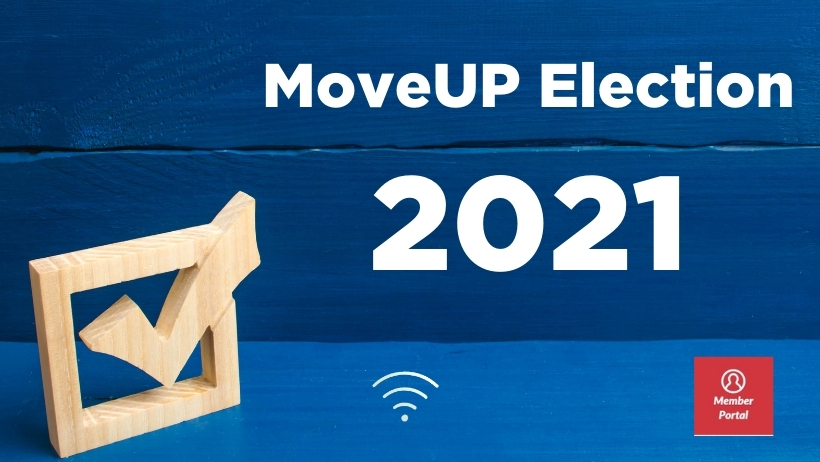 Elections for Executive Board positions, including President and Secretary-Treasurer, took place from August 9 to 30, 2021. All voting was conducted online. This page is your one-stop source for information including how to run for a position, candidate bio information, and information on how to vote. This page will be updated as more information becomes available.
We are committed to making the voting process simple, cost-efficient, and accessible so that all members have a chance to participate in the democratic process.
Full Election Results
Following the vote count at the conclusion of the voting period on Monday, August 30 at 4:30 p.m., the following candidates – including those acclaimed previously – have been named to the executive board for the term ending Fall 2024.
President: David Black
Secretary-Treasurer: Lori Mayhew
ICBC: Brenda Chu, Bryan Finstad, Brian Martens, Dimitri Ossinsky, Gunter Seifert, Annette Toth
Utilities – BC Hydro: Anderson Charles, Calvin Jonas, Rysa Kronebusch
Utilities – Fortis Group: Norm Stickelmann
Combined – Finance/Insurance: Graeme Hutchison
Combined – Labour: Dawn Lentsch
Combined – Miscellaneous: Christy Slusarenko
Combined – Shipping/Transport/Manufacturing: Hani Dakkak
Combined – Transit: Safar Alikhani
Acclaimed Candidates
The deadline to submit nominations closed on Monday, July 19 at 4:30 p.m. Congratulations to the following candidates on being acclaimed.
Elections will take place for executive board positions in the constituencies listed below.
ICBC
Utilities – BC Hydro Group
Combined – Finance/Insurance
Combined – Shipping/Transport/Manufacturing
The Election Candidate Guide is now available online by clicking here.
The Election Candidate Guide contains photos and bios of candidates who are running for an executive board position. The photos and bios were submitted directly by candidates and are not edited in any way. The word limit for bios is 150 words. Bios that exceed 150 words have been cut off at the 150-word mark.
The Election Candidate Guide is part of an insert that will appear in the hardcopy Summer/Fall 2021 Local Voice magazine which all members receive in the mail. Therefore, you will notice the page numbering starts at 25.
How can I find out what constituency my workplace belongs to?
Click here to see the list of workplaces sorted by constituencies.
How do I vote?
As approved by MoveUP's Executive Council, all voting will be conducted electronically. Voting takes place  from August 9 to 30, 2021. Voting will end at 4:30 p.m. on August 30, 2021 sharp. You will have access to the voting options when you log in to your Member Portal account.
Please ensure you have updated/activated your account, or ensured your information (including contact details, employer, and workplace location) is updated, on the Member Portal. If your information is incorrect, or you have not created an account, you may be unable to access the voting platform.
What do I need to vote?
A computer with Internet access. This can be a computer at home, at your neighbour's place, or at a local library. The voting is done online through a web browser so you won't need any special software or to download anything.
Your member number. You can find your member number by logging into the Member Portal. The Member Portal link can be found on the top right hand corner of every page on the MoveUP website, or simply click on the button below.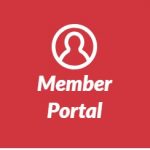 How do I get my member number?
You can find your member number at any time by logging into the Member Portal if you have previously registered on it. Your member number can be found on your e-card which is under the Documents tab.
Your member number was also sent to you in your membership letter when you first became part of our union.
We encourage you to log in to the Member Portal whenever possible to ensure your email address and your home mailing address are accurate. You should also ensure that you are receiving MoveUP emails by ensuring your junk mail filter allows emails that come from the moveuptogether.ca domain. If you have not been receiving emails from MoveUP lately, please contact the MoveUP office at 604-299-0378 or 1-800-665-6838.
For security reasons, our membership department cannot give you your member number over the phone. However, if you are having difficulty logging in to the Member Portal, please contact our membership department at membership@moveuptogether.ca.
How do I log on to the Member Portal?
Click on the Member Portal link in the top right hand corner of the MoveUP website, or on the button below.
Login to the account by entering your email address and password that you have previously set up. If you have forgotten either, you can click on either the "Forgot your username?" or "Forgot your password?" to find your login information. If you have not previously set up your access to the Member Portal, you can do so by clicking the "Sign Up Now" button.
How do I register my profile on the Member Portal?
If you haven't signed into the Member Portal before, you will need to activate your profile in a few easy steps so that you are able to vote.
Go to the Member Portal page by clicking on the box in the top right corner of the website or this link.
Click on the "Sign Up Now" box which is right below the words "FIRST TIME HERE?"
Complete the information required. You will need your membership number which is printed on the back of your membership card, and has also been sent to you recently in the mail as well as by email. If you do not have your membership number, please contact the MoveUP office at 604-299-0378 or 1-800-665-6838 and ask to speak to a Membership Representative. Your Member ID number is a unique number assigned to you, please keep this information confidential.
Once the form is fully completed, click on "Register" and you will be ready to vote in the fall.
If you are having difficulties creating a profile, it may mean the information (e.g. name spelling, personal email address) you are inputting does not match what we have on file for you. That information needs to match so we can ensure it is the correct person registering. Please contact our membership department by emailing membership@moveuptogether.ca if you require assistance.
Before you go to vote, you must create your Member Portal profile, and ensure all the information in your profile is accurate. All members are encouraged to login to review their information. If you do not create a profile or your information is inaccurate, you will not be able to get access to the voting mechanism.
When will we know the results of the election?
The results of the vote will be announced once the Returning Officer has been able to count and verify the results.
Job Descriptions
Want to know what the president, secretary-treasurer, vice-presidents, and executive board members are responsible for? Check out the job descriptions here.