Benefits of Joining MoveUP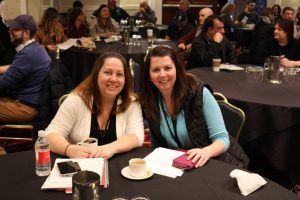 You deserve someone on your side. MoveUP can help you and your fellow workers get fair wages, benefits and job protection, and eliminate discrimination, harassment and intimidation in the workplace.
Ready to join our union? Click here! Need more information on the benefits of joining our union? Read on below.
If any of the statements below apply to you, it's time to give MoveUP a call!
I am not getting fair wages for my industry.
I haven't had a raise for a very long time.
The company is doing really well but employees are not sharing in the profits.
I feel insecure in my job even though I am a good worker. There are too many layoffs/firings for no good reason.
I am in a dead end job with no chance for advancement.
My benefits (pension, health care, sick leave) have not improved in years or I don't have any benefits at all.
My employer is inconsistent or unfair with breaks and overtime.
There is too much favouritism in my workplace.
I am not sure my workplace is a safe place to be. There are workplace hazards the employer refuses to address.
Through bargaining and working together, many of our members have secured:
Fair wage rates
Improvements to benefits (pension, dental, extended health, group life, etc.)
Job security and job opportunities
Fair overtime pay and procedures
Flex time
Improvements to vacation allocations and procedures
Sick leave with pay
Protection from workplace harassment
Protection against unjust discipline or termination without just cause
Enforcement of safety regulations on the job
Improvements to special leaves of absence such as for elder/child care, parental leave or bereavement leave
Know Your Rights
All workers in British Columbia have a right to join a union. That right is protected under both federal and provincial labour law, the Canadian Charter of Human Rights and Canada's Constitution.
Under the BC Labour Relations Code, you also have the right to propose that your fellow workers become members of a trade union and to participate in forming a union.
MoveUP considers these rights fundamental in a democracy and will fight to protect them.